The Surprising Reason You See So Many Open Floor Plans on HGTV
We
independently
select these products—if you buy from one of our links, we may earn a commission. All prices were accurate at the time of publishing.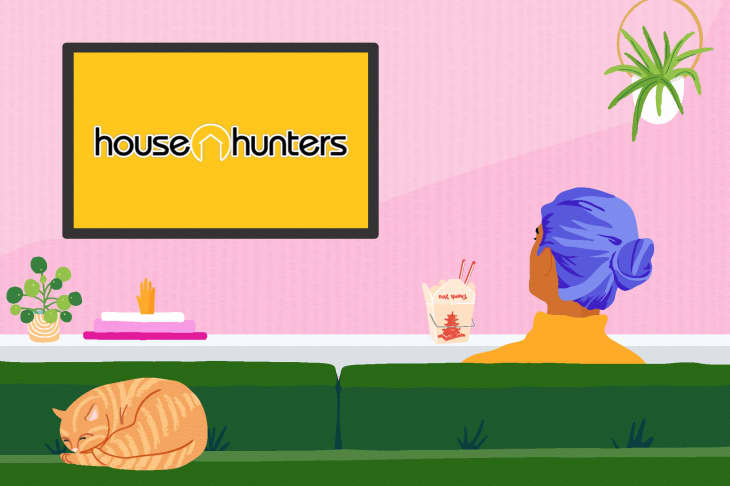 Whether you enjoy them or quite frankly can't stand them, open floor plans don't seem to be going anywhere anytime soon. Everywhere you look, walls are being knocked down for multipurpose spaces that create an energetic flow between formerly separated areas. So when you watch HGTV and notice almost every home renovation results in a more open layout than before, you'd think it's because of all the benefits we've heard that stems from it… right? Turns out, it has little to do with functionality-meets-design.
In a recent Weekend Edition segment on NPR, Ronda Kaysen, a New York Times contributor who covers real estate, came on to talk with host Lulu Garcia-Navarro about the success of HGTV. At some point in the conversation, HGTV's audience and their interest in open floor plans came up, but for a reason that shocked us all: men like to watch walls get knocked down.
"I spoke with HGTV executives," Kaysen said. "And the reason that they are so big on open concept is because it gets the male viewers. Like, guys like to watch sledgehammers and, like, taking out walls." Yes, this is not a joke. Kaysen went on to say "It's for TV. It's not for, like, what's the best interests of the house, necessarily."
Garcia-Navarro relayed Kaysen's response back that the reason we're all "prisoners" to the open floor plan is because "dudes like to watch HGTV and sledgehammers." To this, Kaysen said yes, and that "This is how you get your boyfriend to sit with you on the couch and watch it if you get to watch Jonathan Scott, like, knock down a wall."
While the shows are shaped to seem serviceable, it's true that HGTV programming is more for entertainment. In a deep dive as to why we love home renovation shows, we reported that this brand of TV fulfills a need and curiosity for those who want to make improvements. It's satisfying to watch, but the changes are rarely as easy as they appear on the show, and therefore serve as inspiration more than education.
That isn't to say that someone might not watch HGTV and take the advice to heart, but they might quickly find that they need more resources than a one-hour episode can offer. Or a brand new sledgehammer to knock down walls and make that open floor plan.