Your Favorite "Wild" Real Estate Follow Is Getting an HGTV Show
We
independently
select these products—if you buy from one of our links, we may earn a commission. All prices were accurate at the time of publishing.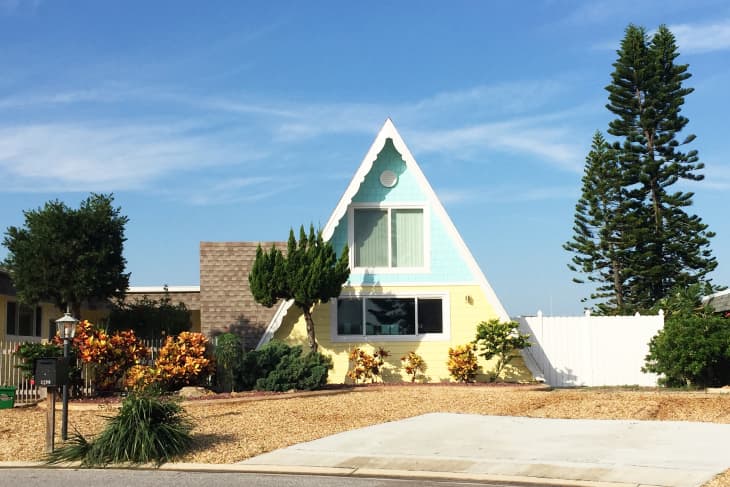 Zillow Gone Wild, an Instagram account that features the strangest and most eccentric homes listed on the real estate marketplace, will now go beyond your smartphone screens as it reaches the television screen via its own HGTV series.
Samir Mezrahi started the account in late 2020, and it instantly went viral due to its outlandish content. For instance, there are houses that look like Western saloons, homes with medieval interiors, and properties with underwater scuba tunnels. Since its creation, Zillow Gone Wild has amassed 1.8 million followers.
According to Mezrahi, he made the account after noticing a lot of unusual but fascinating listings on Zillow, "like homes with bowling alleys, indoor pools, and jail cells," he told Bored Panda.
Zillow Gone Wild now hopes to put out wilder content. The show will have eight half-hour episodes and a one-hour season finale. Each episode will explore three "weird, wonderful and wildly quirky homes," plus their respective sellers, buyers, and histories. In addition, the series will give tips on how to sell such imaginative architecture and interior design.
"Millions of people are obsessed with scrolling through outrageous and over-the-top properties on social media while dreaming about where they would like to live," said Loren Ruch, Head of Content, HGTV.
She added: "Zillow Gone Wild will take the fascination a step further by giving fans a cheeky glimpse inside the most unusual homes on the market, offering those unexpected 'wow' moments that will keep viewers coming back for more."
Zillow Gone Wild's HGTV series will premiere in early 2024.