This Brilliant Decor Solution Also Hides Unsightly Kitchen Clutter
We
independently
select these products—if you buy from one of our links, we may earn a commission. All prices were accurate at the time of publishing.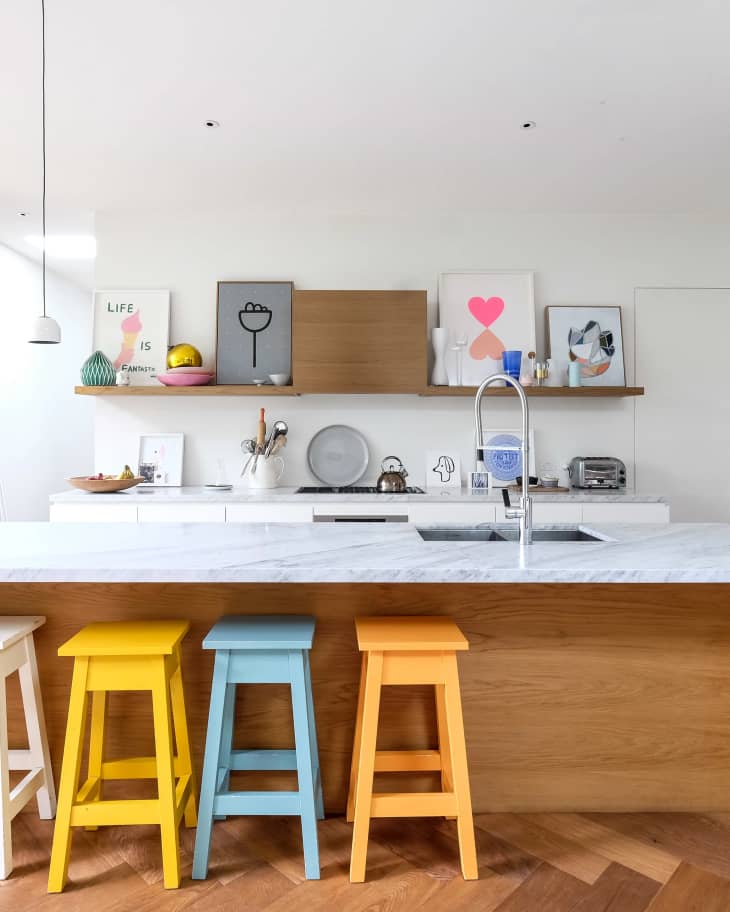 Earlier this year, a TikToker went viral for turning her gallery wall into hidden storage. She had built shelving behind some of her frames to store medication, small electronics, and any small bits of clutter she didn't want to litter her tabletops. This idea has since morphed and changed, and now other TikTok users are going viral for using pieces of art to hide unsightly kitchen accessories. And this time around, there's way less construction involved to get the finished product.
TikToker Marco Zamora used a large piece of art to hide the built-in microwave he has in his kitchen. All he did was screw small hinges into the frame of a large print and then attach the hinges to a piece of wood anchored to the wall.
It's like how people in movies hide their safes, but honestly so much more practical.
He then added a low-profile spice rack below the microwave to make use of the extra hidden space he had. 
And another TikToker installed her magnetized knife strip behind a piece of art in her kitchen. She also screwed another piece of wood into the wall on the opposite side to the hinges to make the print sit more level against the wall.
If you're paranoid about robbers using your own knives against you, as one commenter wrote, this is a great DIY for you. 
In just a few minutes, you can hide your not-so-pretty kitchen accessories in plain sight and free up some space in your drawers and cabinets. The hardest part is choosing the artwork to do the job.