High & Low: A Pattern-Packed Kitchen that Doesn't Take Itself Too Seriously
Playing with patterns in the kitchen can be tricky, since committing to a bold look on surfaces that feel so permanent is scary. But if you're looking to have some fun, take a page out of Massachusetts designer Liz Caan's page and threw caution to the wind! When designing her own chic kitchen, Liz took some serious risks, and the result is an inspired space that proves the kitchen is not exempt from pattern mixing or personality.
Arguably, the most potent part of the above kitchen's design scheme is the floor (and maybe the striped wallpaper). Liz actually had the honeycomb pattern hand painted onto her existing wood floors, but you can get the same look with either tiles or a rug (reversible style for renters or gun-shy owners!) Here, the explosion of prints is grounded a bit by the white cabinetry, wainscoting, and simple subway tile backsplash, but is topped off with brass hardware and fixtures for some extra oomph.
Our high board comes in at nearly $2,500 (final pricing depends on the square footage needed for the tiles), but you can also get a similar look for under $1,000.
High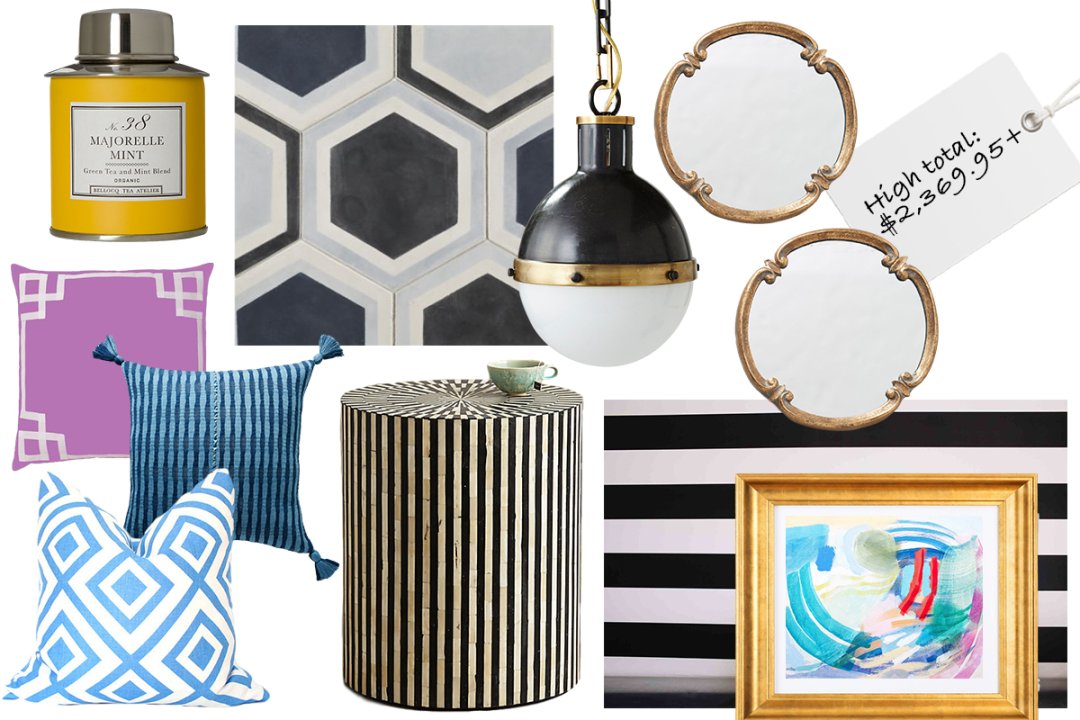 Total: $2,369.95+
---
Low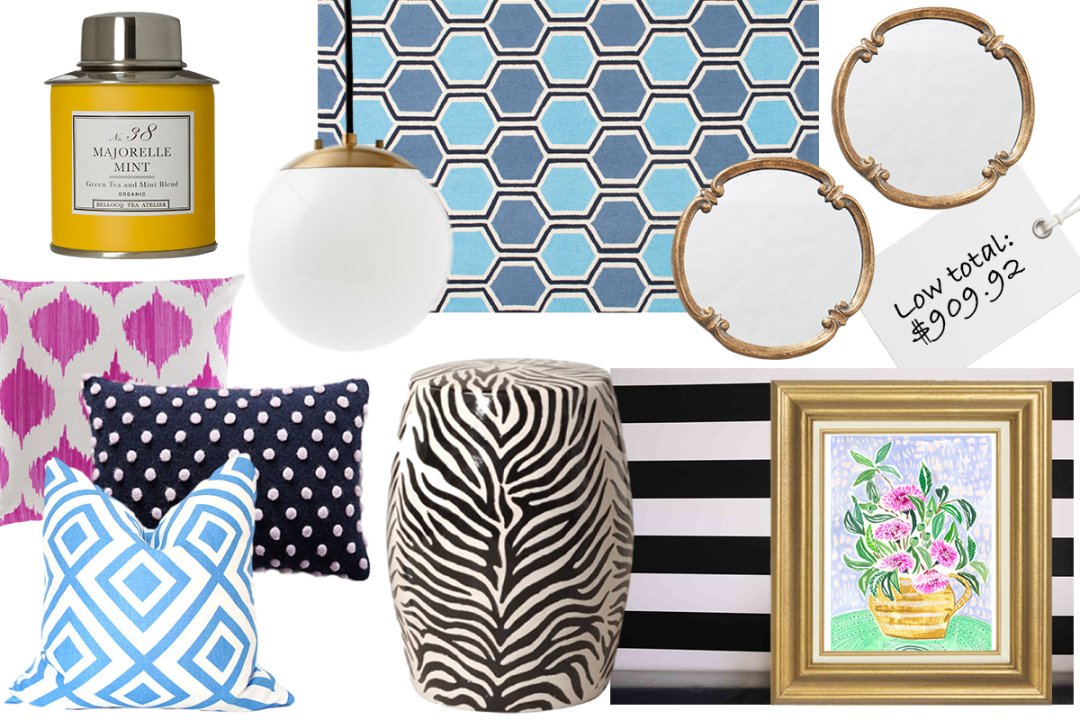 Total: $909.92
More posts in Pattern Power: A High & Low Guide to Print-Packed Rooms