A High School in Texas Is Offering an "Adulting 101" Class, and We're Taking Notes
We independently select these products—if you buy from one of our links, we may earn a commission. All prices were accurate at the time of publishing.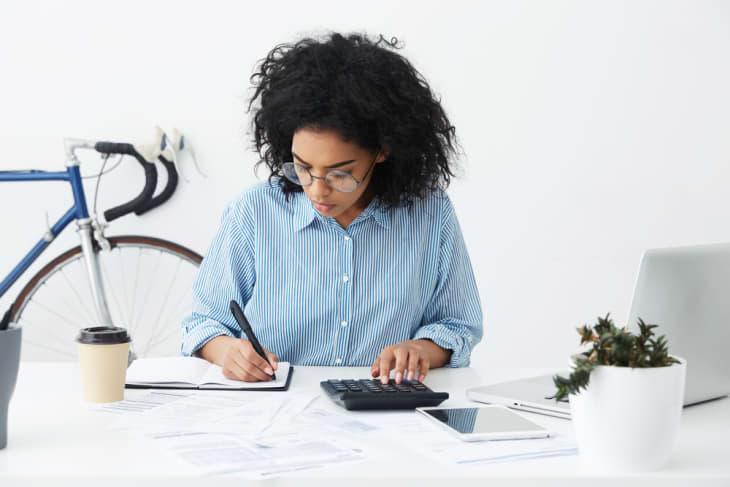 Raise your hand if you feel like you missed the part of adulthood where you actually learned how to be a grown-up. If your hand is up, you're not alone. When schools scaled back on home economics classes, much of Gen Y missed out on learning life skills like how to sew a button, how to boil an egg, and how to balance a checkbook. Millennials often joke that they need an "adulting 101" class. And now, one exists for Gen Z at a Texas high school.
Follow Topics for more like this
Follow for more stories like this
Cedar Ridge High School in Round Rock, Texas introduced a class that's literally called "Adulting 101" into the curriculum. The class is designed to teach students basic life skills that will come in handy after they graduate and enter "the real world" like how to manage money, write a resume, ace a job interview, and cook healthy food.
"We're teaching them basic skills on how to survive. Not really high-end culinary stuff, but just when they graduate—how are they going to feed themselves?" Ralph Chavez, a chef who teaches classes to the students, told KENS 5 in San Antonio.
So far, the students seem to be enjoying what they're learning in class, particularly the cooking component. "For people joining [Adulting] 101, it can help them learn more so they can start eating healthier and have a more balanced diet," Shayla Partidge, a freshman at Cedar Ridge, told KENS 5.
We think it's great that Cedar Ridge is bringing back co-ed home economics classes. As millennials can attest, there's definitely a need for more young people to learn the basics of work, finances, and nutrition. Can we stop by and take the class, too?