7 Companies That Are Donating to Relief Efforts In Creative Ways
We
independently
select these products—if you buy from one of our links, we may earn a commission. All prices were accurate at the time of publishing.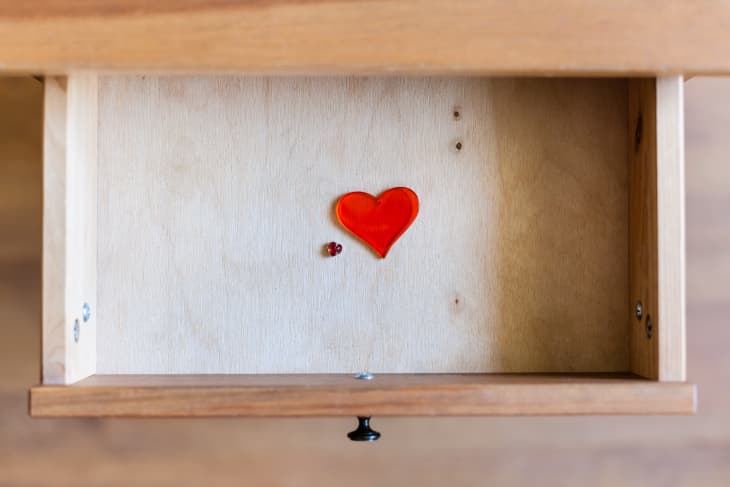 During these difficult times, home brands are doing their part to support healthcare workers and hospitals around the world. While any kind of donation deserves a round of applause, many are making personal contributions by offering their fabrics and materials to make essential goods for those on the frontlines.
From appliance brands to arts and crafts stores and everything in between, here's a list of companies who are giving back in unique ways. And if you need to shop for something anyway, might as well support these brands making a difference. Money well spent! 
The home improvement retailer has halted all sales of N95 masks in stores and online, redirecting any existing and incoming products right to hospitals, healthcare providers, and first responders. The Home Depot continues to support those impacted by the pandemic through this and donating millions of dollars in personal protective equipment.
The husband-and-wife bedding brand is on a mission to make 100,000 masks for first responders and those in need, and they're donating the amount of bedding fabric necessary to do just that. However, that's just one piece of the puzzle: Authenticity50 is holding a fundraiser for money to be able to pay for the sewing of the masks, with 100% of proceeds going toward the manufacturing process.
In collaboration with tech company TTP, Dyson announced last month that they quickly designed a high-tech ventilator for COVID-19 patients. While the current number is unknown, the appliance brand said in a video that they are "ready to make 10,000 ventilators" to help those suffering and support the NHS (National Health Service).
Early last month, Michaels donated $1M worth of fabric to more than 70 organizations in order to make masks for essential workers and those in need. In addition to their donation, the crafts store also has DIY instructors on their website for how to make your own mask due to shortages across the country.
By partnering with various manufacturers and health systems, the floor care brand is donating proprietary vacuum bag material to make mask filters for essential workers. BISSELL's vacuum bags are constructed with synthetic filter material similar to N95 masks, which means good breathability and particle efficiency for those wearing them.
Parachute is crafting masks made from their 100% cotton sheets in a variety of colors and patterns. Not only is Parachute making high-quality masks available to the public (they're currently sold out but will be restocked soon), but for every set sold, they're donating a five-pack to those in need.
Brooks is offering a buy one, donate one deal that's important to making frontliners feel comfortable. When you purchase a pair of shoes (Glycerin 18, Transcend 7, Levitate 3, or Bedlam 2) or spend $150, the shoe company will donate a pair of sneakers to a healthcare worker in need. After all, they're constantly on their feet, so comfortable shoes is more important than ever.