Home & Garden Roundup: 08.26.06
The Chron ate crow in the most gracious of ways on Saturday: a somewhat repetitive run of Eichler stories that pretty much constitutes an apology for
EICHLER UPDATE REMODEL: Helping a midcentury classic fit a 21st century style of living: A British family moves into a Palo Alto Eichler and hires SF's Baum Thornley Architects to remodel it in a way that honors the original plan. Mary Jo Bowling included their thoughts on how the open floor plan and indoor/outdoor space flow impacts the way they relate to one another.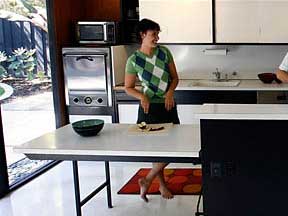 EICHLER UPDATE / PRESERVATION: Saving the Eichler aesthetic: Bowling interviews other Eichler owners whose renovations hew to the prescient modernism of Eichler's originals.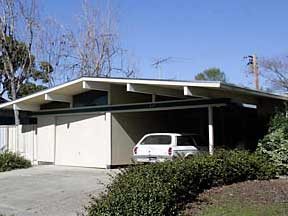 JOSEPH EICHLER: Developer who made a difference: Bowling explains Eicher's legacy…and defends Unhappy with Eichler.
Life's goodness in one red pot: A treasured Le Creuset survives Katrina.
Published: Aug 28, 2006