Double Your Tax Refund with These 4 Home Improvement Projects
We
independently
select these products—if you buy from one of our links, we may earn a commission. All prices were accurate at the time of publishing.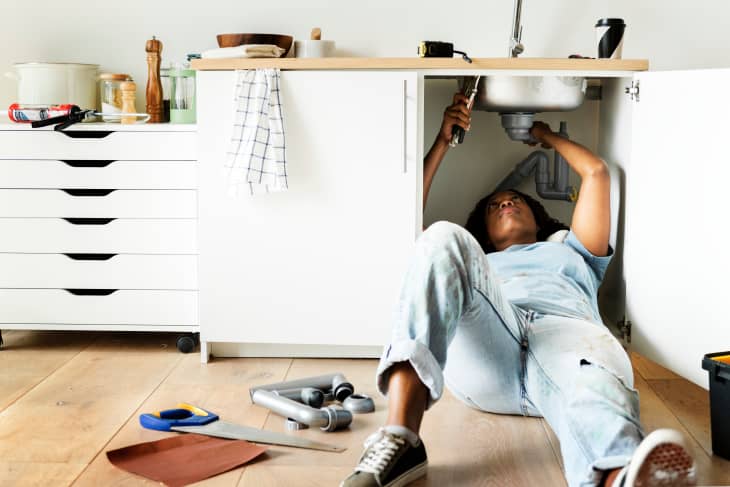 If you're anything like me, you started earmarking your tax refund for projects around the house the moment you found out you would be getting one (hello, new rain gutters). 
If you're looking to invest that check from Uncle Sam back into your home this year, you'll want to focus on four areas that will make your tax dollars stretch even further. 
Pick improvements specific to your real estate market
Before you decide where you're going to spend your refund, Holden Lewis, a home expert at finance site NerdWallet, suggests focusing on projects that will help you down the line when you're ready to sell your home. What that project will be depends on your location and what the health of the real estate market is there. To figure out if your planned home improvement project is going to add value to your property—and give you a high return on investment—he suggests connecting with a local real estate agent. 
According to Lewis, the benefits of talking to a market expert like a realtor beforehand can be twofold.  "Asking an agent accomplishes a couple of tasks: First, you get an answer to your question," he says. "Second, you put yourself in touch with an agent who you might eventually hire to sell your home." Developing a relationship early gives you a chance to see the chemistry between the two of you before you're locked into a contract. It can also give you an idea of how responsive they will be to your questions and concerns.
Break out your gardening gloves and paint brushes
If you're not planning on selling this year, but still want to put your money to good use, Lewis says you can't go wrong with updating your landscaping and curb appeal. Cleaning up your lawn, trimming trees and shrubs, and painting the exterior can all stretch your refund. A fresh coat of paint and new hardware can extend the look and life of your front door, while well-tended garden beds and walkways can give the exterior of your home a mini facelift. 
Focus on what prospective buyers care about the most
It's no secret that the state of your home's kitchen and bath can make or break a sale these days. That's why Nikki Sun, a real estate agent with the New York City-based Compass, says it's a good place to invest. According to Sun, a good kitchen renovation can get you almost $1.50 back on every $1.00 you spend. While that means big returns on larger projects, you can still expect to see financial benefits from less expensive updates as well. "One thing that isn't too costly, but makes a big aesthetic difference, is replacing the cabinet fronts—not the entire cabinets, just the fronts, and adding new 'luxe looking' hardware." 
If the kitchen is the number-one place you'll see high returns, the bathroom is a close second, according to real estate investor and property flipper Eugene Gamble. Because the spaces are generally smaller, you can get away with a smaller investment on the room. "Simple ideas like placing mirrors appropriately to give a spacious feel can pay big dividends."
Don't forget about repairs
According to Lewis, homeowners should squirrel away 1 to 3 percent of their home's value every year for repairs. While it may be tempting to put your entire refund into a big project, be mindful that there could be other more urgent repairs that pop up along the way (like my leaky gutters). Make sure you're setting aside money every year so that you can use the bulk of your refund for things that will continue to add value to your home long after tax time has passed.