This Real Estate Company Is Offering Paranormal Home Inspections in October
We independently select these products—if you buy from one of our links, we may earn a commission. All prices were accurate at the time of publishing.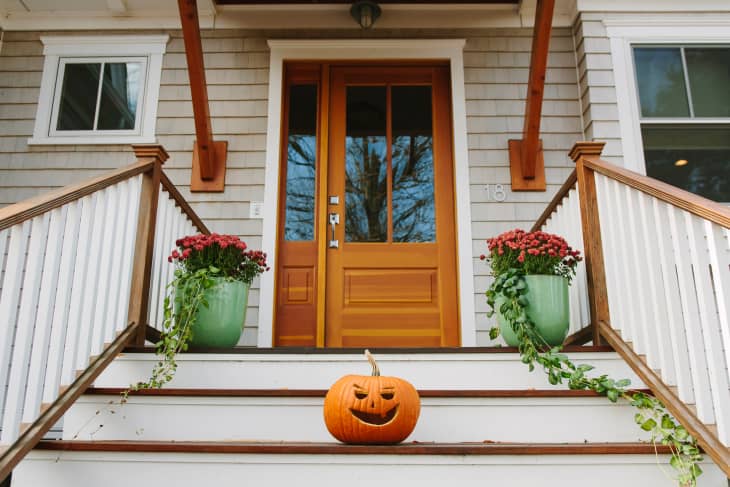 In order to make sure that the home buying process goes off with minimal complications, experts constantly stress the importance of doing plenty of research and becoming as familiar as possible with the property in question. Typically, that means having the home inspected for structural issues and the like. But we haven't seen much advice on making sure your home isn't haunted before signing on the dotted line. 
Follow Topics for more like this
Follow for more stories like this
For those of us who would rather not share living space with Casper and friends, real estate platform Bungalo has incorporated Paranormal Inspection Reports into its home inspection process. 
Not only does each home receive certification for quality with a "160-point inspection and an unaffiliated third party inspection," professional paranormal investigator Becky Vickers performs a thorough investigation of each property to expose potential spiritual presences, like unexplained motion and unusual electrical fields. This work is done before the homes make it to market and applies to every Bungalo residence in Charlotte, Tampa and Dallas. The results from each inspection can be found in the online listing at BungaloHomes.com.
"A big reason I started investigating the paranormal over 35 years ago was to help people feel comfortable and secure with their surroundings," said Vickers who previously displayed her ghost-identifying expertise on The Travel Channel. "That's why I'm pleased to be performing in-depth Paranormal Inspections on Bungalo's homes, so their home buyers can move in knowing they won't run into any scary surprises."
Although the best time of year to buy a house varies depending on factors such as the availability of new listings and the likelihood of securing the best deal, this month is prime time for making sure your prospective home isn't already occupied by the dearly departed. 
"October can be an uncertain time in the paranormal world," Vickers explains. "I'm confident the inspections I've conducted will help provide Bungalo's home buyers with some added peace of mind this Halloween season."