40 Home Projects to Remember to Do, And When to Do Them
We independently select these products—if you buy from one of our links, we may earn a commission. All prices were accurate at the time of publishing.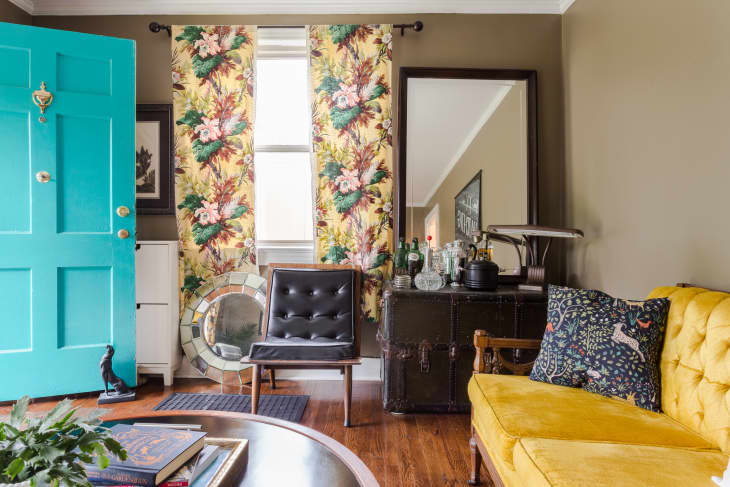 Done properly, home maintenance can save you thousands of dollars in the long run. 
Follow Topics for more like this
Follow for more stories like this
There are smaller things we know to do—clear the lint tray, clean the disposal, scrub down the inside of the fridge—but what about all the big stuff, the kind you don't see every day? We scoured the Internet to help you organize a year-long but totally doable list. 
'Tis the season for transitioning from outdoor to indoor living.
Check for drafty windows and doors, and seal any cracks. (Read more: Drafts No More: How To Add Weatherstripping to Your Doors)
Check the roof for leaks, before the rains come.
Get your HVAC serviced.
If you have a boiler, have it cleaned and serviced.
If you have a chimney, get it swept.
Clean out your rain gutters. (Read more: Gutter Cleaning 101)
If you're lucky enough to have a pool, time to close it down.
Clean and store the patio furniture.
Stock up on firewood. (Read more: Tips for Cleaner, Better Burning Firewood)
You're about to spend a lot more time inside. Check all your indoor detectors—fire, carbon monoxide—and fire extinguishers.
Get your rugs cleaned.
Wash the windows. Remove screens.
Reverse your ceiling fan. (Read more: Reverse Your Ceiling Fan Direction and Save Energy)
If snow (or at least some rain) is in the forecast, it's time to batten down the hatches.
If it freezes where you are, shut down the outdoor faucets and sprinklers.
Be sure your snow-related gear is in order—salt pellets, snow blower, snow shovel, even a portable generator, just in case. (Read more: 10 Snow Shovels We Dig This Winter)
Check ceilings and basements for leaks after it rains or when it thaws.
Two obvious words: spring cleaning. Plus, you'll be redoing a lot of the semi-annual tasks you did in the fall.
Check (and repair) all windows and doors.
Check (and repair) the sprinklers.
Clean (and repair) the rain gutters. 
Check the roof and chimney for any storm damage.
Get your HVAC serviced—yes, again.
Let the light back in! Wash the windows and replace screens. (Read more: How to Wash a Window)
Break out all your lawn and garden care tools.
Deep clean the drains. (Read more: You Should Know How to Make Your Own Drain Cleaner)
Flush out your water heater.
Recheck all your indoor detectors—fire, carbon monoxide—and fire extinguishers.
Deep clean your major appliances: washer, dryer, stove, refrigerator, range hood. That usually means moving them out of place and cleaning out what's accumulated since last spring. (Read more: 9 Unskippable Tasks that Make a "Deep Clean" Deep, According to a Professional Housecleaner)
Flip your mattress.
Deep clean the baseboards and other nooks and crannies around the house.
Purge.
Outdoor living is back again, thank goodness. 
And then there's the stuff we should be doing on a monthly, bimonthly, or quarterly basis, such as: