Home Sellers Have Heard Some Pretty Kooky Things from Their Ring Doorbells
We
independently
select these products—if you buy from one of our links, we may earn a commission. All prices were accurate at the time of publishing.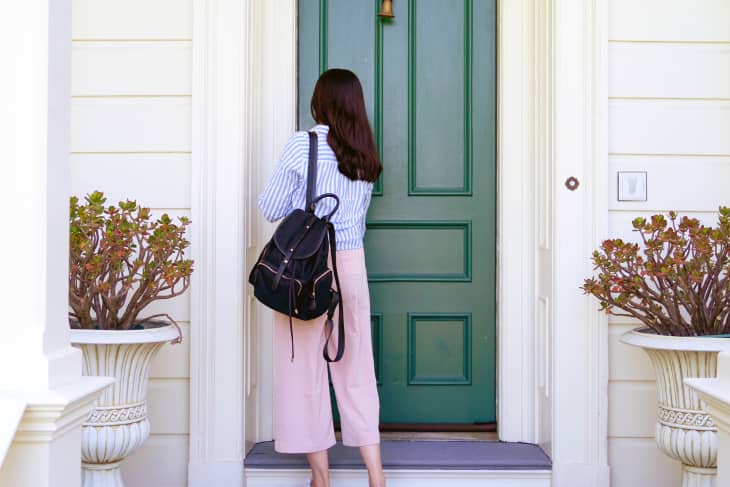 While my friends were selling their home last year, they decided to take a break from all the craziness of open houses. They slipped away to a brewpub and tuned into the home's showing via their Ring app. From afar, they watched as potential buyers scuttled out of their house. Then, as two people were leaving, they told their real estate agent to pretend he didn't know what happened. 
What they didn't see was that those buyers had unplugged a water feature in the backyard — an attempt to hear what the nearby traffic sounded like when it wasn't masked by the fountain. However, when they haphazardly unplugged the fountain, they pushed the pump loose from the gasket that connected it to the main line. Once home, my friend plugged it back in, and cue the waterworks: The high pressure pump started spraying water across the lawn. 
This put what my friends did see and hear on the Ring into context. These days, sellers can often not only watch but listen in on showings, which is why so many agents warn homebuyers to keep quiet while touring homes. It's a task that, at times, can be as tough as shushing excited kindergarteners before recess. 
"I always tell clients when we're touring a house they can ask questions, but should not make comments (good or bad) about the house while we're there," says Lauren Reynolds, a real estate agent in Westport, Connecticut. "I even ask them to wait until we're off the property to discuss things since home security cameras like Ring pick up conversations."
Today, homes are smart (brainiacs, in fact), wired with everything from security systems and Ring doorbells to nanny cams. For sellers, listening in on homebuyers' feedback can provide some intel in what buyers like (and dislike) about their home. 
Reynolds says a fellow agent told her that after showing prospective buyers a client's home, she received a phone call from the sellers saying: "Why didn't you tell them about the wood burning fireplace, or that a new roof was put on four years ago?" It was clear her clients were listening to everything she was saying during the tour. 
New York City agent Cindy Chen says one of her sellers had a baby monitor at home and left it turned on during showings. The seller told her to let the buyers know he would be happy to give a certain mirror to them because he had overheard them mentioning that they liked it. 
Another thing? When it comes to buying a home, there's still a little mystique that's important to the bidding process. If you're showing how excited you are about a property, or exclaiming that it's your dream home, the sellers might greet your bid with a higher counteroffer. That's why Tyler Forte, with Felix Homes in Nashville, says he tells his clients to have those outside of the house at another location or over the phone. 
"Sellers can be obsessed with listening in on what buyers are saying about their home," Forte says.
But if you're a seller who plans to tune in to a showing, be forewarned: Things can get a little weird (and it's best to have thick skin).
I asked a Facebook group I'm in about the weirdest things sellers have caught on camera. One woman said she overheard complaints that her home smelled like Febreeze. She also said a set of buyers and their real estate agent put an entire offer letter together on the porch, which was picked up on the Ring. Another commented that a buyer took a snack out of the fridge. 
The takeaway here? The house you're touring at has eyes (and ears).