The 4 Home Trends We'll See in 2023, as Predicted by Real Estate Pros
We
independently
select these products—if you buy from one of our links, we may earn a commission. All prices were accurate at the time of publishing.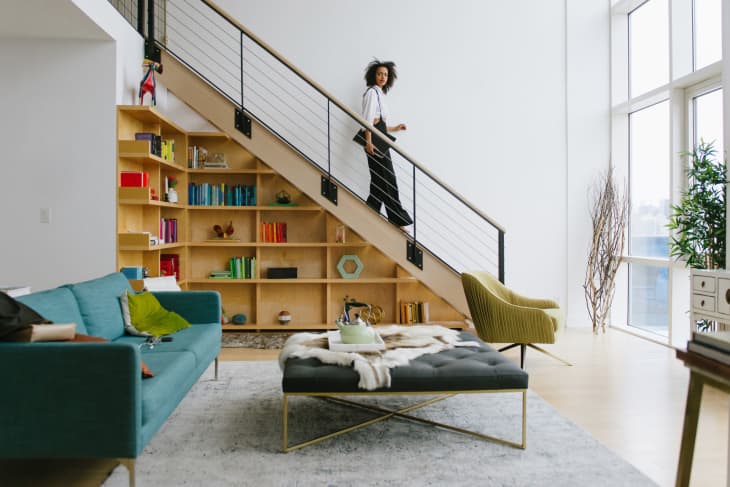 This is the time of year when everyone buzzes about what will be trending in 2023, including those in real estate. Home buying, interest rates, and the "new normal" of remote work were some of the biggest stories of 2022. So like me, you're probably wondering what the new year holds, which is why I reached out to real estate agents from all over the U.S. who are fantastic forecasters of future trends. Real estate agents see it all, from the latest designs in new construction and popular colors of wall paint, to the lifestyles needs of first-time homebuyers and drastic housing market fluctuations.
According to this group of real estate pros, we can expect home developers to get creative in how they incorporate home offices into new builds. We'll see a jump in real-estate minded entrepreneurs operating short-term rentals. And there will likely be a shift in the housing market that gives buyers more purchasing power than they'd had in years. Monica Kramer, a real estate agent in Philadelphia, typically represents first-time buyers who approach the process with a ton of anxiety. "It's a breath of fresh air," says Kramer. "Sellers are becoming more flexible, and we're seeing price reductions, so people that were priced out of the market last year are beginning to circle back."
And if you were wondering about the style trends that'll blow up in 2023? Expect lots of vibrant colors. Read on for more details.
It's a seller's market no more.
At the height of the pandemic, homes flew off the market. Low inventory, low interest rates, remote work, and a mass departure from crowded cities resulted in fierce competition among house hunters. To give themselves an edge, many buyers overbid, waived the home inspection contingency, and overpaid.
"While we are still technically in a seller's market according to the data, the slowly changing trend feels like a really big shift because we are coming off this frenzy," says Jill Talty, a realtor from Raleigh, NC. Now that inventory and interest rates are going up, sellers are no longer seeing as many offers as they did in 2021 and early 2022. This means the pressure on homebuyers to settle for whatever they can get will let up in the new year. "With the market slowdown, buyers have been able to check eight out of the 10 boxes, instead of five on their list of criteria for a new house," shares Talty. "That will most likely remain the case in 2023."
Kramer felt the sea change the day they got a call from an agent who represented sellers with a non-traditional request. "Their home, a really nice three-story house in a desirable area, wasn't selling," says Kramer. "The sellers knew my clients were looking to buy and wanted to make them an offer. Wow! The market is really shifting. This never would have happened six months ago."
(More) short-term rental homes are coming to a neighborhood near you.
Due to the entrepreneurial spirit of investors, homes that offer short-term rentals are increasingly in neighborhoods nationwide, and not just in the touristy spots. California agent Jon Shefsky, who specializes in long-term rental real estate, breaks the phenomenon down here: "Airbnbs, VRBOs, and vacation rentals are becoming a middle-class road to higher income," he says. "It hasn't peaked just yet, but there's an emerging market of software companies that help hosts manage their rentals around the globe. There's a lot of opportunity for good investments in that space."
The return of business travel keeps the rental industry going strong. "People who travel for long stretches for work are looking for what we call mid-term home rentals," explains Shefsky. "Their stays are usually two or three months long."
Color therapy is making a comeback. 
If you walked through a newly renovated home in the past few years, chances are you saw a lot of gray. For a time, Kramer was seeing tons of gray, too, but now predicts that gray is on the way out as we move into 2023. "We've all experienced huge levels of stress collectively, and people are wanting to move toward calming spaces. I'm seeing much more white and off-white on the walls, and white laminate floors, which are easier to maintain than grain flooring, and affordable for developers to install," says Kramer.
If you're ready for an interior makeover in the new year, but find white a little too plain, a retro-inspired trend is on the rise. It's the return of the "supergraphic" — large geometric shapes in bold colors, a design element popular in the 1960s. "We're also noticing a lot of people creating these graphic murals on their walls as an accent. It's even trending on TikTok," shares Kramer. People want to transition their homes from dark to bright."
Home offices are here to stay.
"The home office is going to continue into next year," says Shefsky. Buyers remain on the lookout for enough bedrooms so that one can be converted into a home office, and residential developers are introducing workspaces into their design and construction called "flex spaces."
A flex space is the term for an area of the house, like a loft or alcove, that provides the family with flexibility as their lifestyle needs change. Flex spaces can morph from playrooms to schoolrooms to offices or home gyms. "New houses are also being designed with what developers call a 'Zoom room,' which is not exactly big enough to be an office," explains Jill Talty.  "It's more like a closet off a hallway or the kitchen with some counter space, so you can just dip in quickly, close the door, and take a video call."