This Handy 2-in-1 Steamer and Iron Makes Traveling Wrinkle-Free A Breeze (Bonus: It's On Sale!)
Apartment Therapy received compensation for this post, which was written and edited independently by our editorial team.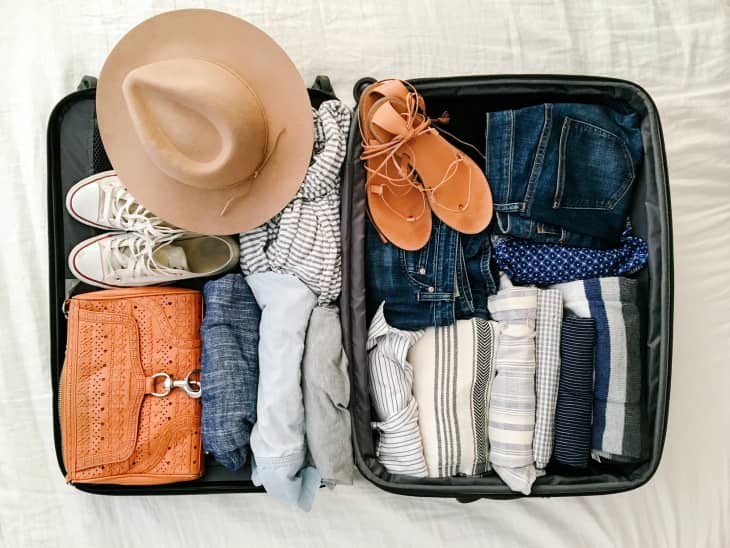 With June less than a week away, summer is officially on the horizon. Alongside the warmer weather, outdoor activities, and delicious seasonal foods, summer is also notorious for a spike in traveling. Yes, believe it or not, folks, travel season is in full swing, which means now's the time to make sure you're stocked up on everything you need to make your next trip go off without a hitch. For peace of mind when traveling, it's important to have the best of the best when it comes to your essentials. Whether it's the perfect suitcase, a can't-miss travel bag, or a charger that eliminates the need for excess cords, there are a lot of products out there designed to take the stress out of traveling — and we just found your next must-have. No one likes looking disheveled in a wrinkled top and you'll never have to worry about that again thanks to the HoMedics PerfectSteam 2-in-1 Garment Steamer & Iron.
Follow Topics for more like this
Follow for more stories like this
Giving you the best of both worlds, this handy tool melds a steamer and iron into an easy-to-use handheld device that's not only small-space friendly but incredibly easy to travel with thanks to the included pouch, water cup, and travel case. Offering four settings and a 15-second heat-up design, it's also safe for use on most fabrics including silk, rayon, polyester, viscose, synthetic fiber, wool, cashmere, cotton, and linen. Best of all, it offers a versatile design that can be used both horizontally or vertically making it easy to get into every nook and cranny of your garment
QVC shoppers are loving this find with one writing, "I got this a few weeks ago, and wow! What a great product. I got this because it's small and I needed to have something I could pack when I go on trips. The steamer works great and the iron gets hot pretty quickly. Love this iron and steamer. The case is pretty cool too." Another went on to share, "As soon as I got my steamer iron I tried it out. It works PERFECTLY! It is a little larger than my palm so it is very easy to hold and maneuver. It heated very quickly and choosing what function you prefer is very simple. In addition to how well it works, it is packaged in a very small plastic case with a handle for convenience. Can't wait to travel with it!"
Want to put this device to the test yourself? You're in luck: You can get the HoMedics PerfectSteam 2-in-1 Garment Steamer & Iron for just $49.98 at QVC — that's $15 off the regular price! So whether you're a small space dweller looking for a compact 2-in-1 or a jet setter in need of the perfect wrinkle-buster we have a feeling you're going to find this device lives up to its perfect name.