Hot Posts of 2006: November was Reversible Decor Month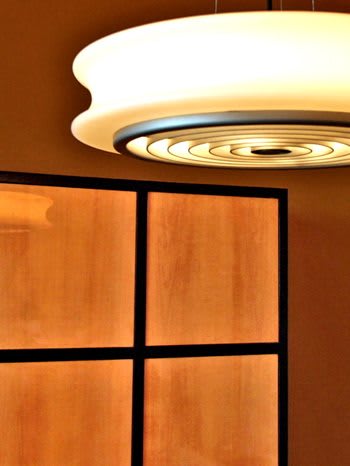 Tours and How-to's:
• House Tour: Jim & Jeff's Exuberant Post-War American Modern Home
• How to: Change a Light Fixture
• Look! Sunset's Technology House
• Reversible Decor: Martina's Chandelier Cover-up
• Look!: Unbelievable House Tour
• Reversible Decor: Hiding the Ugly Intercom
Good Questions:
• What do you think of my rental?
• Source for Branches?
• Help with Small Studio?
• Can I have it all in an open floor plan?
• Can a rented "country" loft go M-C-M?
• Can you paint a stove?
Products:
• Koziol Baroque Wall Shelf
• Alyssa Ettinger Pottery Knitware Line
• Knuff
• Eileen Fisher Seasonless Silk Comforter
• Low Tansu Panel TV Cabinet
• Inhabit Wall Flats
Stores & Services:
• Swallowtail
• Rejuvenation Hardware
• The Curiosity Shoppe
• Whit McLeod Furniture
• Greenway Maid
• Kingdom of Herbs
Etc.:
• The Gallery: Aquarabbit
• Top Ten: Wall-Mounted Lamps
• The Gallery: Lisa Congdon
• AT on...The Big Wide Out My Window
• Look! Caviar Chandeliers
• Design Board: ABC's for Renters