Reusing Hotel Towels Could Do More Harm Than Good, According to a New Study
We independently select these products—if you buy from one of our links, we may earn a commission. All prices were accurate at the time of publishing.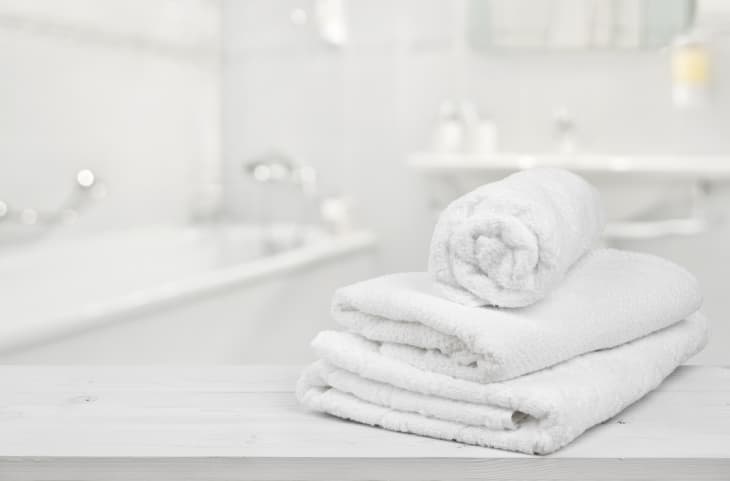 According to the US Environmental Protection Agency, hotels account for 15% of the water used by commercial and institutional facilities in the country, not to mention 17% of the supply from America's public water systems. 
Follow Topics for more like this
Follow for more stories like this
With laundry equaling 16% of a hotel's water consumption, it's understandable why lodgings put up those little bathroom signs that encourage guests to reuse towels to help save the environment.
The study says that delaying washes could make it harder to remove dirt and stains from the fabric, which in turn would require more chemical cleansers and more time in the washer. A final but common option, if those stains refuse to go away, is simply throwing away the towel and buying a new one.
It's these "green" cleaning systems that, ultimately, cancel out whatever gains made from reusing towels.
Then there are the harmful effects on hotel employees. Exposed daily to these harsh chemicals, they suffer from "a lot of respiratory reactions," said lead researcher Grace N. Sembajwe, DSc.
It's also not advisable for hotels to delay cleaning the linens and the carpets and the curtains, because that's not only gross, but it could also affect a guest's health (and the ensuing Hotels.com review).
"Choosing to clean your linens at home once a week is very different from a hotel cleaning their linens once a week," said Sembajwe. "There are a lot of smaller facilities that do not wash blankets more than once or twice a year." Instead of delaying washes, Sembajwe recommends hotels should invest in energy-efficient washing machines. And for at home energy savings, consider using a drying rack.