House and Garden Highlights: 05.10.06

Lots on flowers in yesterday's Chron. Floral wallpaper, flower vases, and how to grow rhododendrons.
Also, more on the Designer's Showcase in Presidio Heights in the form of a look into the stagecraft that went into the creation of a single room (#21). Seems that much of the work lies in sourcing materials — in time. (There's no luxurious trolling on eBay for just the right console table, as there is when you're slowly, lovingly furnishing your own home.) The other half of the work, it would seem, is inventing a person to inhabit your room. Very creative.

A ROOM OF HER OWN: It's true, that wallpaper is really cool. We'd like to see it used with a little more irony though. (This is San Francisco, we like to play against type.)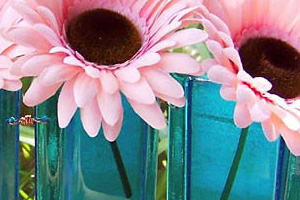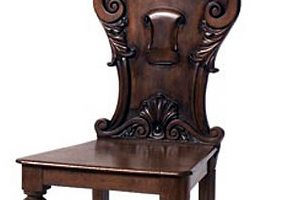 HOT STUFF: If the $3,600 18th century chairs aren't in your budget, try the $24 glass wall vases.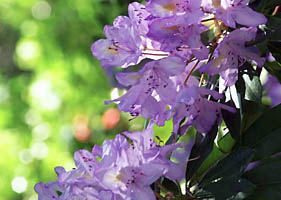 Q&A: Things to avoid: toxic popcorn seeds, and using clay soil when growing rhodies.
Published: May 11, 2006