House & Home Roundup: 4.6.06
We've been dreading reading H&H online this week, and while we like the wider page, we still are having a hard time grokking the layout and finding the beginning and ending of stories. A little line in between them would be nice.
This week is not to be missed, however, as PGreen heads uptown and goes long, laying out a whole new breed of decorator that you may just love to hate.
Tradition's New Cheerleaders: Far from modern, Emma Jane Pilkington, Laura Yaggy, Eugenie Niven and Celerie Kemble are doing some interesting things – call it "edgy traditional." We love the bold use of color, but their social circle might scare you off (it scares us off!). Here's a clip: "If you are buying a manor…wouldn't you want help from someone who has grown up up in one?"
View Slideshow: Designing Women

Hello to All That – A 70's Star Reborn: All things Maria Pergay. With a new show at the Demisch Danant and Lehmann Maupin galleries through April 29 and a new book, she's back at 75.

Three More Rug and Furniture Sales: Kilim in Soho, The Conran Shop & Elizabeth Eakins in CT.
The crazy Urbancorp/Landmark showroom by Will Alsop in Toronto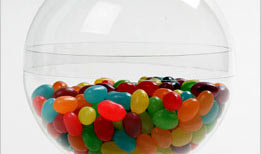 Published: Apr 6, 2006