House Hunters Is Getting Two New Spinoffs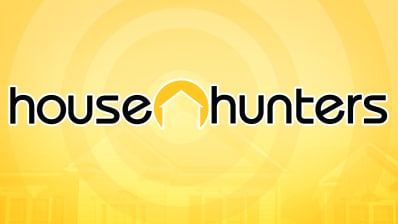 (Image credit: HGTV)
Flip the channel to HGTV, and it's a pretty good chance you'll land on an episode of House Hunters or one of its many iterations. The network is going to up the odds, because they just announced two new spinoffs of the popular series.
To bring you up to speed, HGTV's current House Hunters spinoffs include House Hunters International, House Hunters on Vacation, Tiny House Hunters, House Hunters Renovation, and House Hunters Off the Grid, to name a few. People really can't get enough of watching others hunt for houses. And soon, they'll have two more ways to do so (and the narrator has two more jobs).
The first new spinoff is House Hunters Family, a show where the kids are involved in the process. "Kids have minds of their own and they will certainly make their opinions heard," the show's description reads. "Will the whole family agree on which house to choose?" You'll have to wait until October 18 to find out.
The next is a spinoff of a spinoff: Tiny Paradise will take Tiny House Hunters on location to beautiful scenic spots where homeowners want to build their perfect little oasis. "We're on the hunt for people who are just beginning or have recently begun building their wee waterfront home, miniature mountain oasis or diminutive desert getaway," reads the casting call.
Because, it seems, you can never have too many House Hunters shows, a few of us at Apartment Therapy came up with some additional ideas:
House Hunters Country Mouse: City folk decide they want to quit their stressful jobs and move to the country and start an organic farm
House Hunters Agents of Real Estate: Outtakes from the agents who literally can't even deal with the choice the couple made (yes, we know the other choices are fake)
House Hunters x Mystery Science Theater 3000: Where people yell at the screen during your favorite episodes of House Hunters ("It's only paint, you can change it!")
House Foragers: Hipsters take over breaking and entering but make it a sustainable movement
House of Pain Hunters: Can Everlast reunite with his former hip hop group and record the Jump Around remix we all deserve?
Dr. House Hunters: A bunch of moms try and find House MD re-runs
Avocado Toast Hunters: It's just millennials deciding where to eat breakfast, since their avo-toast budget won't allow for a down payment
Have better House Hunters pitches? Tell us in the comments.