Go Grab a Broom: Housework As Exercise (with Amounts of Calories Burned)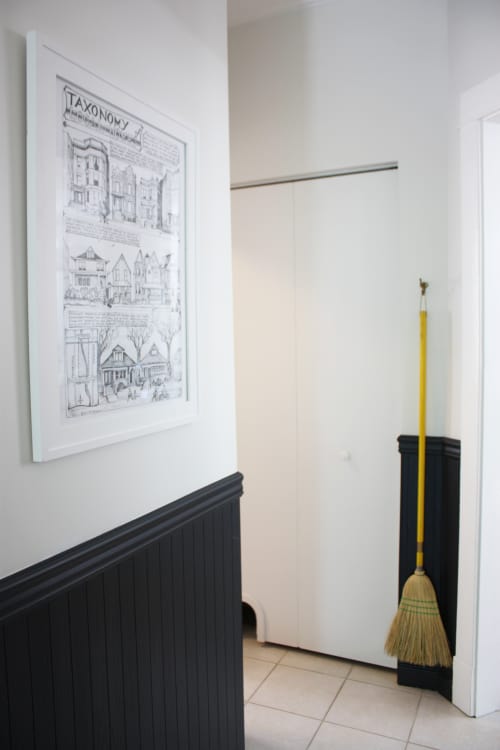 We all know how important it is for our heath to remain physically active and have a good exercise routine. We also know that when our lives get busy and hectic, the gym membership is usually the first thing to get overlooked.
Well, don't let that gym guilt get the best of you. Studies have shown that housework can be just as physically beneficial, calorie burning, and muscle toning as an hour at the gym.
There was another study done that shows that changing your perception about your housework can allow you to get more out of it. The research took a group of eighty-four hotel housekeepers and showed half of them how their activities worked specific muscle groups and burned a certain amount of calories. The other half was not given the information. Both groups continued their work in the same fashion as before, and a month later the group that perceived their housework as exercise had decreased weight, blood pressure, body fat, waist-to-hip ratio, and body mass index.
Here are a few ways to get the most out of your work:
Vacuuming and Sweeping: (burn 240 calories/hour) Put on some music and move to the beat. Studies show people move faster to music.
Scrubbing Floors: (burn 325 calories/hour) Get on your hands and knees for maximum toning and stretching.
Stairs: (burn 250 calories/hour) Try to jog up the stairs every now and then, or even take two at a time. You can also increase the number of times you have to use the stairs by alternating doing one chore at a time on each floor. Also try bringing individual items upstairs when you need to instead of making a pile to all be brought up at once.
Childcare: (burn 205 calories/hour) Get down on the floor with your kid, run around with them, use them as a weight and lift them in the air ten times.
Cooking: (burn 150 calories/hour) Do as much as possible by hand instead of using electric devices.
Laundry (repetitive bending): (burn 260 calories/hour) Put the laundry basket on the floor so you have to continually bend over to get the clothes.
General Cleaning (dishes, dusting): (burn 200 calories/hour)
Shoveling Snow: (burn 415 calories/hour)
Mowing the Lawn: (burn 325 calories/hour)
Raking Leaves: (burn 235 calories/hour)
So now you can get your house clean and burn some fat at the same time! Sounds like a win-win to me.
(Images: Top - Carolyn Purnell / Marti & Jarrod's Modern Graphic Home, Bottom - Shutterstock)