How a Burglary Inspired One Woman To Create a Safer Travel App
We independently select these products—if you buy from one of our links, we may earn a commission. All prices were accurate at the time of publishing.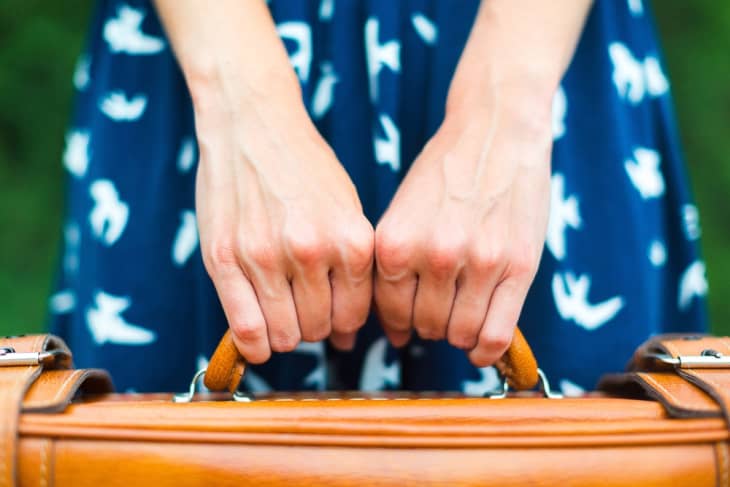 Women are all too familiar with having to go with their gut when traveling alone (or even with other female friends). One must always listen to that pang of uneasiness that alerts us to something weird—strange Airbnb hosts, shady side streets, off-putting ride share drivers. Though it's necessary to keep those gut instincts fine tuned, one app is attempting to put women's minds at ease when on the road.
Follow Topics for more like this
Follow for more stories like this
"Golightly is an invite-only home-sharing and vacation rental club for women," the app's website reads. "We want women to travel often, stay safely and go lightly."
According to a press release, all properties on Golightly are owned and/or managed by women, and all bookings must be made by women who have joined the exclusive Golightly network. In order to join said network, users must be invited to use Golightly by an existing member, with the idea here being that the "host or guest is always a friend of a friend," as stated on the website's FAQ page. 
Golightly founder Victoria O'Connell said she was inspired to start the app after her rental space was burglarized by a group of men. "I felt that I would never be comfortable renting out my home again, and I wanted to figure out a way to change that and feel safe again," she stated in the press release.
The Golightly app joins a growing roster of other female-friendly travel apps like Tourlina, which links up solo women travelers Tinder-style to help them make friends and allies while on the road; Chirpey, a Yelp-like app that lets female users leave reviews on certain rentals, restaurants, events, etc.; and RedZone, which isn't specifically targeted at women travelers, but helps users navigate around the "shady spots" of their destination.
As of right now, Golightly has properties available for rent in Greece, Ireland, Scotland, and several places scattered throughout North and South America. And as the Golightly network grows, female travelers and tourists will have an endless to-travel-to list.