How To Set Up A Tiny Kitchen For A Serious Cook?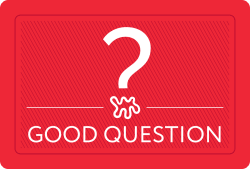 Q: Myself, my husband, and our two cats are moving to the city and into our smallest apartment yet: a 400sqft studio. We've got big ideas to make the space work, but as a competitive cook and recreational baker (who's been spoiled by large kitchens in the past) this kitchen is giving me palpitations!
I think a butcher block topped cart on wheels that can be stored against
the wall and bumped out of the way as needed is our answer to counter
space, but I'd love more suggestions. Additionally, it can't just be a
functional kitchen, it has to be pretty too! I'll change the hardware on
the cupboards, of course, but what about that incredibly awkward space
*above* the cupboards? We're renters and can't do anything terribly
permanent, but I'd love some ideas for making that area functional or
beautiful (or both!). -Sent by Ashley
Editor: Ashley, as someone who lived in a 400sqft apartment while working as a professional baker (who liked to bake on the side, too), I feel your pain! If it's any consolation, I think your kitchen is a little bit bigger than mine was, and a little smaller than the professional kitchen...which the head pastry chef and I worked in together. That being said, it takes serious adjusting to cook in such small spaces- and even more serious organization and optimization. I'll try to share any tricks I picked up in the comments, but our oh-so-smart readers will probably beat me to it. Good luck!
• Have a question for our community? Send us yours with a photo or two attached (questions with photos get answered first).
(Image: Ashley)
Apartment Therapy supports our readers with carefully chosen product recommendations to improve life at home. You support us through our independently chosen links, many of which earn us a commission.