How Can I Fit a Real Bed in a 277-Square Foot Home?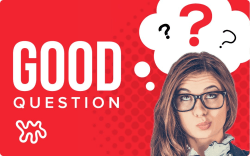 Q: I recently bought a condo that came at a price too good to pass on. The problem is that it's insanely tiny. At 277 square feet, I'm having a really hard time deciding how to layout the space. I don't have much wall space, with the largest wall covered in floor-ceiling windows end to end. Here's what I need: 1. A bed. I refuse the hassle of arranging and rearranging a sofa bed or a futon. I work long hours and I need a place to be able to go and have a good night's sleep without the hassle of pulling out the bed etc.. The problem with this is whether or not a bed will fit in the space and if so how to place it...
2. A desk. I was looking at getting a counter height kitchen island which would double as a dining table and also a work space for when I do work at home. (This Wayfair table is what I was thinking.)

3. I also want some sort of seating space for when I have people over and also a space for me to sit down with a book.

I'm having the hardest time figuring out how to fit this in this tiny space. Thank you! -Sent by Keeks
Editor: Congratulations on your new home! I hope you find a way to make it work for you. Readers, where you advise placing a bed in a home this small? And how would you arrange a desk (or desk/table combo) and a sitting area for reading and guests? Please help!
• Have a question for our community? Send us yours with a photo or two attached (questions with photos get answered first).