How Can I Make Our New Place Feel Like A Home In Time For The Holidays?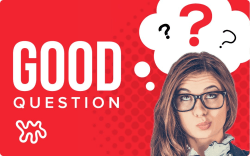 Q: My husband and I are moving in mid-December, and our new place will be bare, bare, bare. We'll have a mattress, but probably not a sofa or comfortable chairs right away, and I'll want to take my time in considering where to hang art and other more permanent decorating decisions. I thought of putting up some Command hooks for stringing lights, and combining with twine or ribbon and clips for hanging Christmas cards and unframed art. Besides putting up the tree, lighting candles, and making good smelling food, do you have advice for tricks to quickly make a new, mostly empty space feel like a homey, even beautiful place to be over the holidays? -Sent by Jess
Editor: Well, my wasteful, ecologically unsound advice would be to hit the nearest dollar store for decorations and hit it HARD. Make the theme of this year's holiday season "Christmas In Dollywood," or possibly, "How Much Hot Pink Garland Will $20 Buy?" As always, this is why I'm not in charge of actually answering the Good Questions. Readers, what should Jess do to make the season bright?
• Have a question for our community? Send us yours with a photo or two attached (questions with photos get answered first).