How Do I Bust Up the Blah in My New Rental Kitchen?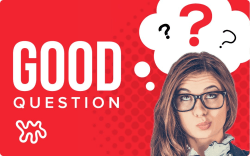 (Image credit: Apartment Therapy)
Q: I'm moving into a rental where I really don't like the look and feel of the kitchen. The color and style of the cabinets make the apartment look so outdated and old.
(Image credit: Submitted by T)
It is a rental so I'm not allowed to paint or change it.
Is there a way I can make the cabinets white ? Does the contact paper work ? Will the contact paper ruin the cabinets after a year when I move out ? Any other ideas to improve the look of it—Sent by T
Editor: I'm just going to get out of the way and let you guys take it away since I know it is totally in your collective wheelhouse. Leave your suggestions for T in the comments - thanks!
• Have a question for our community? Send us yours with a photo or two attached (questions with photos get answered first).