How Do I Light My Windowless Bedroom?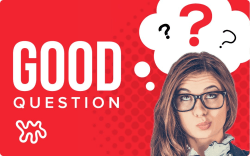 (Image credit: Apartment Therapy)
Q: I live in a loft apartment with one great big wall of windows. Much of my home is well lit with natural light. The exception to this is my bedroom, which has no windows and receives no natural light (it's like lighting a basement room).
I can't quite figure out how to light this room so that it doesn't look dim and dingy. The walls are a bright white, my bedcover is white and my furniture is mostly white or at least white colored. Yet everything continues to look yellowed and drab. I've tried altering the lightbulb temperature/kelvins but I can't seem to find the perfect medium between dingy yellow room and lit to look like a garage/blue tint. Any tricks for finding this perfect medium? Perhaps different types of lighting or watts? — Sent by Sarah
Editor: Thanks so much, Sarah. Nancy rounded up some tips, but I turn it over to our readers. Leave your suggestions for Sarah in the comments - thanks!
• Have a question for our community? Send us yours with a photo or two attached (questions with photos get answered first).