How Do We Make Space For Our Baby in Our One-Bedroom Apartment?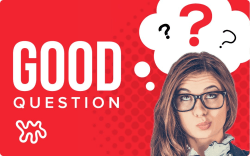 (Image credit: Apartment Therapy)
Q: My husband and I live in San Francisco and recently found out that we are expecting. Yay! But, also, oh no! We live in a 640 square foot apartment in the city and don't want to move (until the baby is 6 months or so). Our bedroom is 10x12 feet and we need to figure out a way to make it work for the two of us + the baby.
We have a large semi-closet that we can clean out for the adult clothing but have NO CLUE how we're going to accommodate the little one. Any advice on how best to situate the room/what organization racks to install / etc. for this size space??—Sent by Liz
Editor: Congrats on your bundle of joy, Liz! Now let's get down to the design brass tacks. We've seen one San Fran couple turn their closet into a nursery, but any other small-space nursery accomodation tips out there?
• Have a question for our community? Send us yours with a photo or two attached (questions with photos get answered first).