If I Want to Buy a House in a Few Years, How Much Money Should I Save?
We
independently
select these products—if you buy from one of our links, we may earn a commission. All prices were accurate at the time of publishing.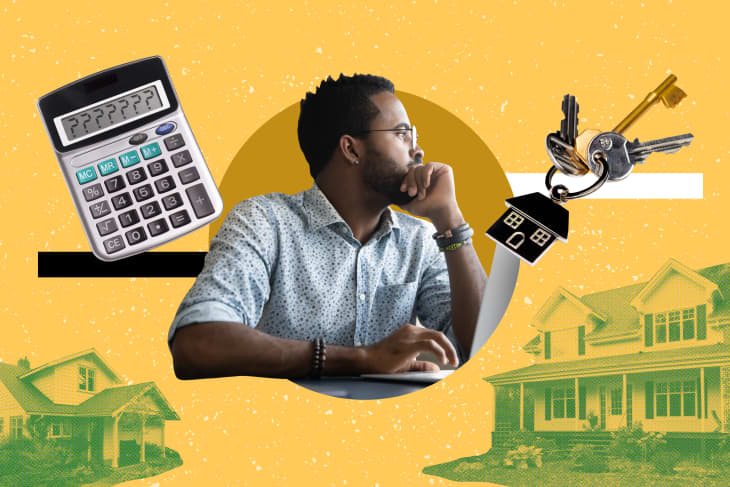 Welcome to Key Questions, a real estate advice column where we address your conundrums related to renting, moving, buying, selling, housing, and more. Ask us your weirdest and weightiest wonderings at advice@apartmenttherapy.com.
I think I want to buy a house in the next few years and I don't know where to start. I realize I should probably consider how much I can afford in terms of my monthly mortgage. But I also need to figure out how much I need to set aside for a down payment, right? If I want to buy a house in the ballpark of $250,000 to $300,000 somewhere in Massachusetts, how much should I plan to save? Is 10 percent enough? I guess what I mean is—if this is going to be a years-long planning process, what is the number I should have in mind before figuring out the particulars of the homebuying process? 
Sincerely,
Penny for My Thoughts
The question you're asking here is pretty simple: How much should I save for a down payment on a house? Unfortunately, the answer is not so simple.
The amount of money you need to save is dependent on a long list of factors, from your gross income and how much money you have in savings to your credit score and where exactly you're hoping to live.
There is no one-size-fits-all dollar amount when it comes to homeownership—or a down payment. That's because in addition to your unique financial situation, there are scores of different loan options and down payment assistance programs out there that could lower the amount of money you need to pay up front.
The absolute first thing you should do is talk to a real estate agent (and then a mortgage lender), even if you're just casually considering buying a house.
"I feel strongly that the most important thing you should start with is a conversation with a trusted real estate professional. Even if that purchase is unlikely to be within the next year, it is a smart move to start a few key discussions right now that will help you take an educated approach to the process when you're ready in the future," says Josh Muncey, owner of the Muncey Group in Boston. 
An agent, he explains, can go over the homebuying process with you, as well as point you in the direction of a good mortgage lender. That's where you'll learn the good stuff, like what your down payment goal should be, how to comb your credit report for red flags, and more, Muncey says. 
Those loan options and down payment assistance programs I mentioned before are there to be taken advantage of, so you'll want to scope them out. An FHA loan, for example, only requires you to put 3.5 percent down if you qualify for it. There are lots of other programs that allow you to put less than 10 percent down, too. You probably won't know which programs you qualify for right off the bat. A mortgage lender can help you figure out what'll work best for you.
"[A mortgage lender] will have access to all the information you need, including different programs that may help with down payment assistance," explains Alix Gianetti, a real estate agent with the MacKinnon & Co. team. 
The city of Boston, for example, offers forgivable down payment loans to residents worth up to 3 percent of a home's price. Payments on these loans are deferred for 10 years, and if you're still living in the house at the end of those 10 years, the loan is completely forgiven. Many of these kinds of programs are available at state and local levels, so if you narrow down a town or city you're looking to buy in, you can see what programs are available to you.
And Penny, if you want to talk very generally about a ballpark estimate, a buyer should plan to save between 5 and 20 percent for a down payment, according to Gianetti. So, say the house you want to buy is $275,000—that's a down payment between $13,750 and $55,000. Seems like a pretty huge window, right? That's why you should talk with a lender. Good luck!