How To: Paint a Tree Mural

Graphic DIY. As with most painting tasks, it's all about prep. Reader Telmen from the Netherlands, sent us his own How To, documenting his approach to painting a tree on a wall of his home. After looking for some images of trees on the internet for inspiration…

Step 1: First, I made a rough, tree-shaped silhouette with masking tape on my wall.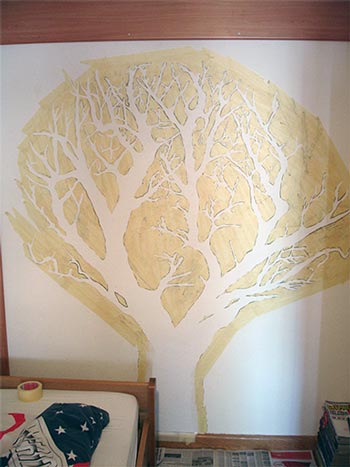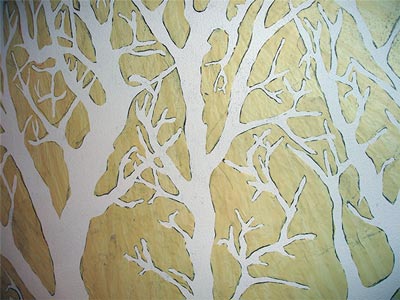 Step 2: Then I drew a tree on the tape. After the initial drawing, I used a dark marker to exemplify the lines I wanted to use.
Step 3: Then I used a stanley knife (X-acto) to cut out the image of the tree, leaving bare wall where the paint would adhere. (A giant stencil.)
Step 4: I used newspaper to protect my walls from the paint.

Step 6: I used a brush to paint the tree black, but afterwards I thought a paint marker would have worked better. At first I wanted a color transition from black-red, but the red
didin't come out good. So I painted the whole damn thing black.

(Re-Edited from 2007.7.9 – CB)
Published: Jul 7, 2008