One Thing You Should Say Always Say "Yes" to This Holiday Season
We independently select these products—if you buy from one of our links, we may earn a commission. All prices were accurate at the time of publishing.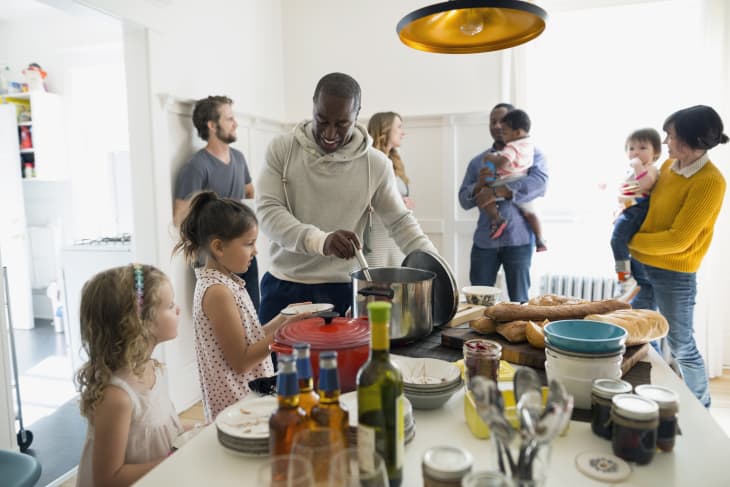 In a culture that values scrappy independence and rugged self-sufficiency, I wonder if, without questioning those values a little bit, we're missing out on some of the connection we and those around us crave.
Follow Topics for more like this
Follow for more stories like this
We always try to be "nice." We don't want to cause anyone any trouble or have other people go out of the way for us. And these feelings run deep, tapping into a root system of so many complex personal histories and the stories we tell ourselves about how the world works, stories that present themselves in how we relate to everyone around us and often show up in knee-jerk no thank yous when people offer to help us.
But hitting pause on the rush of vulnerability, assertion of autonomy, or whatever brand of "not letting people in" you subscribe to… it opens the door to the warmth of connection and the gift of good will. This holiday season, trying saying "yes" when someone offers to help you.
Letting others help us doesn't just give us practice in setting down our defenses (and obviously, help us!), it makes the helpers feel really good too. When someone extends themself in a gesture of kindness, the act of receiving it is a small but not insignificant way of telling someone You're needed, you're important, you matter.
Who knows how that tiny taste of feeling valued buoys a person? Meeting an offer of help with a yes assures everyone involved that we're all in this together.
Here's what it looks like to give the gift of yes this holiday season and beyond:
It's when you let the grandparent at the mall help you push the stroller through the parking lot to the car. They miss their own grandchildren, especially during this season.
It's when you let the tall teenager put your carry-on in the overhead bin on the plane. Deep inside, their heart swells at being the kind of young person their parents taught them to be.
It looks like letting your sibling's new partner help you chop onions in the kitchen. It'll go a long way in making them feel like part of the family.
It's letting the shy kid help you pour drinks in the kitchen at the neighborhood holiday get-together. Being busy with a task helps melt away their social anxiety and gives them time to muster up the courage to join the other kids in their Jenga game.
…and any other number of ways the people in your life and your community want to spread goodwill and do something nice for you.
The sentiment of saying "yes" and accepting help is not only the essence of the spirit of the season, but one we'd all be happy to spread every chance we get.