How to Achieve Brooklyn Cool (Literally)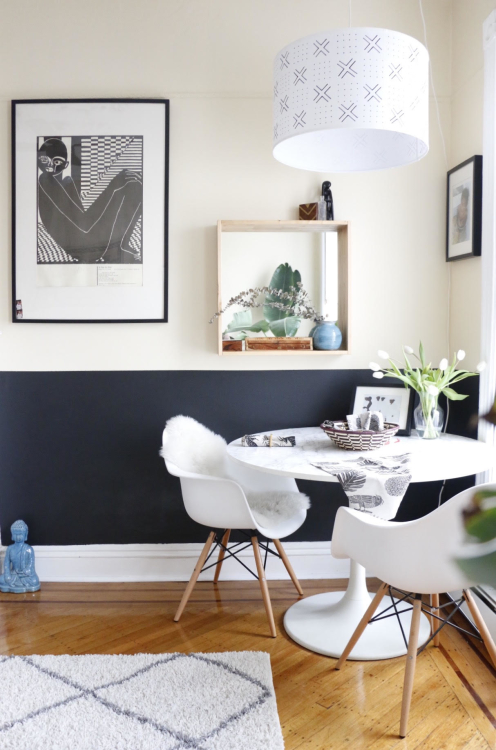 Located on the third (top) floor of a 100-year old Brooklyn brownstone, my story is not unique by any means. Save for the (squeaky) ceiling fan that was likely installed in the 1990s, I am at the mercy of shade provided by a maple tree, wide open windows and the occasional breeze (did someone say perfect allergy storm?) for any form of respite during summer. And in the summer, my living room is HOT.
I live here with my 7-year-old son and a rotating cast of neighborhood kids by day — and the occasional out-of-town guest by night. My home is in the heart of Bed-Stuy, Brooklyn, surrounded by cafes and restaurants, and just a stone's throw from the famous A-train, so I've always encouraged guests from out out town to stay with us. Save for my son's bedroom, which is full of toys, our home is family-minimalist. (If that's not a term, it is now!)
The living room is for conversation and meals and is furnished accordingly. It was very important to me that the AC unit blend in with our living room's streamlined surroundings. It's my home's primary chill and entertainment zone, so comfort is a priority. So, I've been in search of an efficient, convenient, and aesthetic cooling solution for the room.
That's when I got an ultimate cooling game-changer: an ENERGY STAR certified room AC. It came with clear installation instructions (that's one of the new requirements for an ENERGY STAR certification) and was super easy to install. (If you have questions on how to choose a size and what to look for in a room AC, they've created a three-minute "Ask the Expert" video to answer them!)
Once I got it in and turned it on, I found its higher-quality insulation materials allow for a better seal of the area between the unit and the window opening. Using 10 percent less energy and costing less than $70 a year to run, this is definitely the coolest choice as far as Brooklyn bills go.
Plus, now that I have my ENERGY STAR certified room AC unit, I no longer have to hide out in my 7-year-old son's room all summer, as his room had been the only one with a unit. Finally after eight summers in this apartment, I now also get to keep out the incessant din of the buzzing summer city with the windows closed.
One of my favorite features is the wireless control option, which allows me to control settings through my phone and even while on the go — meaning I can get my cool on before I even walk through the door! It does come with a remote control, but the smartphone option is just a really awesome feature.
Visit energystar.gov/roomac and achieve your Brooklyn cool this summer with an ENERGY STAR certified room AC unit