How To Arrange 114-Square-Foot Studio?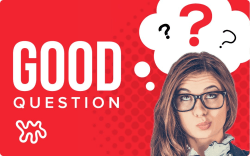 (Image credit: Apartment Therapy)
Q: Hi, I am a student and have been living in a teeny-tiny room for about three years now. My chances of getting the bigger room downstairs have been shot down so I have to stay in this room for at least another year (and maybe another 2-4 years). However, lately I feel like it's stuffed- quite normal since I have a lot of supplies for my studies and I basically have everything here, save one winter coat at my parent's house...
My room is about 114 square feet (floor plan is in meters - it's very shoddy). I have 4 built-in shelves (the big x, measuring 11"x53.5") and another smaller shelf above my sink. The kitchen holds 3 cupboards, 1 drawer, and a small under the counter fridge.
The furniture that came with the room isn't allowed to be moved (unless I can store it, and I can't, my parent said no when I asked :p ). This includes the large table near the window, the bed next to the built-in shelves and the closet near the kitchen.

The other furniture I have is a small bookshelf next to the desk, two KALLAX from Ikea (one behind the bed and one next to the door and closet), a small ottoman doing duty as a nightstand and a small drawer next to my kitchen.

I am also not allowed to change any of the paint (everything save the wall with the shelves and the kitchen is painted white, the rest is a sort of moss green) on the walls nor am I allowed to hang anything up or drill holes and stuff (only on the closet am I allowed to hang things).
How can I make the most of my living space in these conditions? -Sent by Emily
Editor: Now that is small space living! My reading of Emily's letter is that the kitchen in question is part of the room, but please let me know if you think this interpretation is incorrect. Either way, that is a very small living space, and I know our wise readers will have lots of insight to share!
• Have a question for our community? Send us yours with a photo or two attached (questions with photos get answered first).