How To Convert 500-Square-Foot One-Bedroom Condo to a Two-Bedroom?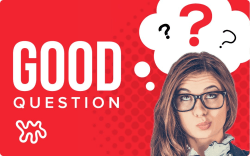 Q: Hello! My friend recently purchased a 1-bedroom, 500-square-foot condo in an apartment building in Washington, DC. To save money and live in a great neighborhood, we decided to be roommates and that making the space live-able for two people would be doable. Now that we're getting into the nuts and bolts of it, we're having a hard time figuring out the best layout so that she can continue to rent the spare, second bedroom in the future, should she need the income...
She owns the place, so we can do any construction, though the bathroom pipes share a wall with the living area. We are open to cutting into the kitchen if necessary, though it is already quite small. The first photo is the layout pre-construction, as it is now. The second is the living area as you walk in the front door. The kitchen is behind the curtain to the left, and that room to the left is the bedroom. -Sent by Elizabeth
Editor: This condo is definitely on the smaller side for a two-bedroom, but I feel like it's totally doable! How should Elizabeth and her friend arrange the home's rooms for optimal efficiency and enjoyment?
• Have a question for our community? Send us yours with a photo or two attached (questions with photos get answered first).