How To Convert Husband's College Home Into Our Family Home?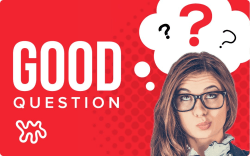 Q: My husband and I are moving into his old college house (his parents are going to be our new landlords). He last lived there 8 years ago and let's just say the kitchen was used mostly for beer-pong and take-out. A lot has changed from then to now for him and I, but the house has stayed the same. He's having a hard time seeing it as the adorable home we'll share as a family and I'd like to try and do simple updates before we move in this weekend...
I've already painted, and I'm trying to update the kitchen by simply replacing cabinet hardware. For whatever reason I just can't make up my mind on what would work. Any suggestions? Thanks! -Sent by S. P.
Editor: S. P. is specifically asking for advice regarding kitchen cabinetry hardware, but I'd love to hear more general recommendations for how to make a former party house feel more like a family home. Please share your insights and experiences!
• Have a question for our community? Send us yours with a photo or two attached (questions with photos get answered first).