How To Deal With Blinding Glare From Glass Building?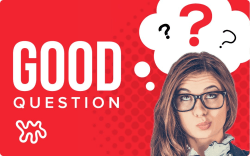 Q: Hello Apartment Therapy readers! A new building is being constructed across the street from my apartment. Recently, all-glass exterior panelling was added, and I've discovered that the southern facing wall of the building reflects blinding sunlight into my apartment all afternoon. I think the glare is dangerous—it was literally painful when I accidentally looked directly at it. Obviously, I can—and have—been using window treatments to mitigate the problem. However, I don't want to have to block the light, especially during the dark winter months. And I'm worried about what will happen in the summer, when I already get severe direct sunlight in my western window for something like 8 hours a day...
So, besides strategically using curtains, do I have any other options? Could contacting my city or the other property make any impact? Who do I contact? -Sent by Blinded By The Light
Editor: I would be livid if I was forced to block one bit of my home's natural light—and don't even get me started on super-powerful laser beam reflections! Readers, please share your best advice regarding practical solutions, legal options, and which sunglasses look best indoors.
• Have a question for our community? Send us yours with a photo or two attached (questions with photos get answered first).
Apartment Therapy supports our readers with carefully chosen product recommendations to improve life at home. You support us through our independently chosen links, many of which earn us a commission.