How To Decorate Safely for Growing Special-Needs Child?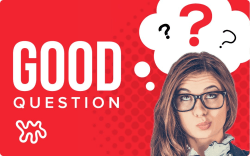 Q: Hello! I would love your guidance as to how to decorate safely when you have a taller-than-average handicapped child. My son has epilepsy and low muscle tone, which causes him to not feel his muscles all the time. He's outgrown most of the basic "baby-proofing" items like pack-n-plays, gates, and his crib. He can't be in a toddler bed, and we're hoping to get him a medical crib. We rent an apartment and can't do any renovations other than drilling things to the wall. I don't want my apartment to look like a daycare, but I'd love to see what other people recommend or have done. Thank you so much for your time. -Sent by B
Editor: B, thank you so much for writing in. I sincerely hope that some of our wonderful readers will be able to share their best tips, insights, and recommendations with you, and that you'll be able to create a safe, lovely home for your family. Thanks again!
• Have a question for our community? Send us yours with a photo or two attached (questions with photos get answered first).