How to Dress Down Formal Dining Set?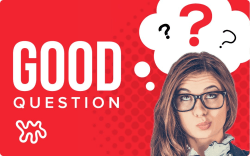 Q: Hi Apartment Therapy- I'm a longtime reader of your site, and wanted to see if I could get some professional help. My parents have recently sold their house and are going to be giving me a fairly expensive dining room set they purchased years ago from Pottery Barn. It's a very nice table, but not exactly what I would pick out if I was buying one myself...
Any ideas on how I could "dress it down" so it's not so formal and stuffy? The majority of the pieces in my home are Modern & Mid-Century (think West Elm, CB2, Crate & Barrel).
It's an open concept space so I'm thinking I may have to pass on it if there's nothing I can do to make it work. Maybe swapping out some chairs? A fun rug? Any ideas, Apartment Therapy?? -Sent by Mark
Editor: What a great question: what do you do when someone gives you something nice (perhaps far nicer than you could afford yourself) but it doesn't fit in with the rest of your home? And in particular, how can Mark tone down this set to fit in with the rest of his furnishings? Professional Apartment Therapy Readers, take it away!
• Have a question for our community? Send us yours with a photo or two attached (questions with photos get answered first).