How To Get Landlord To Take Care Of Mold?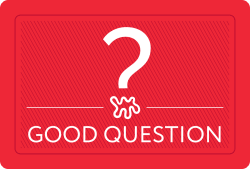 Q: My wife and I are living in an apartment for the first time and we've been here a little over a year now. When we moved in, I was doing some painting in our bedroom and I started to see little black specks appear on the wall right away. I cut out a little 1"x1" hole in the wall and saw that the whole wall had mold growing in it...
I went and told my landlord about it and she said they were going to fix it. Okay, then my ceiling in my kitchen started to come down and I took a look and saw mold in it, too. I went back and told them again, and same thing, they said they would fix it but it has been 1 year and 2 months and none of it has been fixed yet. I told them about it more than enough times and all they say is "We don't have money for it" or "We'll get to it" but they never do... Now, I build homes and work for inspectors for a living, and not one bit of this place is up to code at all and I'm fed up with it, but I can't afford to move or be kicked out... What do I do? -Sent by Timothy
Editor: Timothy, I am so sorry to hear that you've been dealing with this. You shouldn't have to, and I hope things improve soon. Readers, please share your wisdom and experience with Timothy and his wife! What resources- legal, environmental, or otherwise- are at their disposal? How can they get the landlord to improve their living conditions? What steps should they take to make sure their landlord is held accountable? Is there anything they can do to protect their health in the meantime? Please help.
• Have a question for our community? Send us yours with a photo or two attached (questions with photos get answered first).