How To Improve Awful Doors?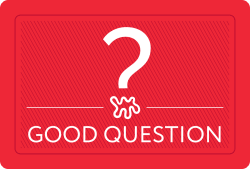 Q: My husband and I live in Cambridge, Massachusetts in an early 1900s apartment building. Our internal doors are old but probably from the '50s. Years of previous tenants and shoddy, cheap-as-possible maintenance have left us with really awful doors. Random paint splotches, pet scratches, broken panels, painted-on pet hairs, and even a Strawberry Shortcake sticker, partially peeled off. If this were my house and I wanted to keep the doors, I'd strip and sand and stain them or replace the ones that can't be salvaged. I don't want to work that hard for this crap hole, but I'd like it to look like less of a crap hole...
We didn't pay a damage deposit when we moved in (a policy which probably explains the condition of the doors), so we have lots of latitude with what we can legally do with the place, but we're good people and don't want to do anything extreme. We also don't want to spend a lot of money or time on a rental we hopefully won't be in after a couple of years. If it hasn't become obvious yet, our landlords aren't very responsive and haven't responded to our numerous requests to fix the doors (if it's not leaking or on fire, it's pretty hard to get them to come out). Does anyone have suggestions on a cheap, easy way to make these look presentable? -Sent by Jess
Editor: Poor doors! I mean, I loved Strawberry Shortcake and stickers, but not on nice, wooden doors. What's the best, easiest, and cheapest way you can think of for Jess to fix up these poor old doors? What would you do in the same situation?
• Have a question for our community? Send us yours with a photo or two attached (questions with photos get answered first).