How To Keep Massive Victorian Fireplace From Taking Over the Room?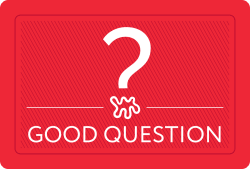 Q: The fireplace in our family room is the first thing you see when you walk in and due to its massive size, maybe the only thing you see the entire time you are in the room. It just takes over and refuses to be ignored...
Because it is so vast and ornate I've struggled with how to decorate the mantel and above the mantel, and how to update the 90's smoky glass doors and brass surround. I think the green tiles are original, but are they worth keeping? Inside is a gas log insert with a black iron backdrop which will stay. We looked into an insert but none are big enough for this beast. I would love ideas on how to update the look and decorate around this. -Sent by Abby
Editor: This letter is a great reminder that acquiring a home with a fireplace isn't all indoor s'mores and makin' love down by the fi-yah: fireplaces can often present design challenges, especially when they're massive. How can Abby update hers? Do you have any suggestions for how she can make the fireplace feel like it's part of the room, rather than like it's looming over the room? Thanks!
• Have a question for our community? Send us yours with a photo or two attached (questions with photos get answered first).
(Image: Abby)