4 Easy Ways to Outsmart Pesky Package Thieves This Season
We independently select these products—if you buy from one of our links, we may earn a commission. All prices were accurate at the time of publishing.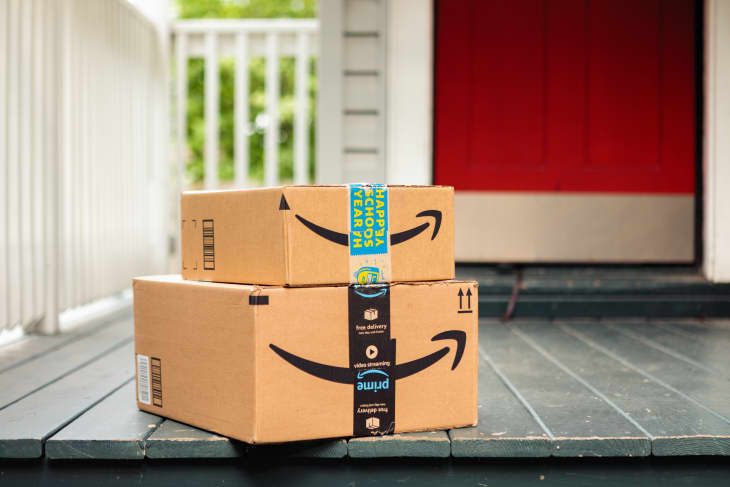 If you're anything like me, you've already been scoping out all the sales online and working through your holiday shopping list. Although Black Friday and Cyber Monday were once the main deal days, many businesses are extending their sales to capture both early and last-minute shoppers, and I'm so here for it. Nothing makes my heart sing like a bevy of boxes by my front door. However, it's downright disappointing (not to mention infuriating) to realize that a package you were eagerly awaiting has been swiped by someone other than you. I'm talking about porch pirates, people who simply grab someone else's packages off their front step, porch, or stoop.
Most companies now give order status updates on everything from purchase confirmations to final arrival at your door — and every step in between. Just yesterday, I received an email delivery confirmation containing a photo showing the package on my carport. Although businesses are trying their best to make sure gifts get delivered safely, there are things you can do to make it easier to ensure you receive your goods. Here are four ways to throw off would-be thieves this season.
For more content like this follow
Install a video surveillance system. 
Although security cameras and doorbell systems are becoming more common, it may be time to consider installing a reliable camera if you don't already have one. "Video surveillance is going to help you most easily catch porch pirates," says Grace Kim, who is a home health and security expert for Canary. "Consider installing a DIY home security system so that you can keep an eye out for when packages arrive." Not only are doorbell cameras and wifi-enabled home security systems a relatively affordable way to monitor activity near your door, but many are self-installed, so you can start using them immediately. 
Bring packages inside as soon as possible.
Removing temptation is half the battle in staving off would-be thieves. So although you may want to grab a snack and crash on the couch when you get home from work, your priority should be bringing in your boxes. "Once your item has been delivered, make sure to collect packages immediately," recommends Kim. If you're already home, listen for the doorbell, watch video footage, and check email for delivery confirmations. "It will take keeping a close eye on your cameras, but doing so will pay off," she adds. If you're not at home and there's someone nearby who can grab your package for you, ask them to do you that favor.
Consider delivery to an alternate address.
If you work far from home or are out of town, schedule to have purchases delivered somewhere else. Kim recommends having boxes sent to a post office or a smart delivery box until you can retrieve them. Rick Musson is a police officer who consults for Clearsurance and advises using an Amazon Locker, which is a local pickup station where you can receive packages. "This delivery method is far more secure," he says. "And if you have a Locker nearby, it's almost as convenient as home delivery."
Adjust your delivery instructions.
Switching things up is perhaps one of the best ways to throw off the local porch pirate. If you regularly have boxes placed on your front porch, consider an alternate, more discreet location on your property instead. "Give directions for packages to be delivered to your back door if the environment is safe," suggests Musson. He notes that this method may not be suitable if you have pets in your backyard, but a side porch or other location out of view of the front yard would also suffice.