This Weekend: Do This Last-Minute Blitz For a Better Holiday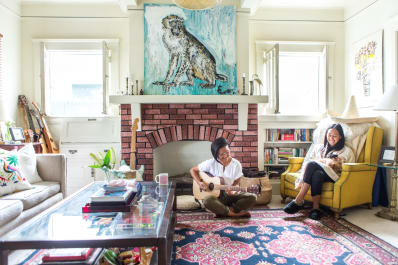 There's a lot of pressure around this time of year. But it's not about whether or not your baseboards are white glove clean, or if fresh flowers adorn every table surface. There's really only a short list of things that really truly make a difference between a happy holiday and an uncomfortable one. Nail these things down and you guarantee a good time, every time.
This Weekend's Assignment: Do some last minute prep for your holiday house guests.
Get Their Room Ready: Carve out an area for your guests to sleep —where they feel relaxed and at home. It doesn't have to be their own room with en suite bathroom. However much space you have, it's about making them feel welcome.
Do Something a Tad More Special: There are lots of extra ways to let your friends and family know that you're happy they are there.
Or, Be The Best Guest Ever: Maybe you're the one traveling over the holidays? Then you might need a refresher course on how to be a considerate guest for the weekend (or longer).
Remember, as with all of our Weekend Projects, just do what you have the time and energy to do. This is a marathon, not a sprint!
Help motivate others by letting the rest of us know how things are going! Share your tips and photos of your Weekend Project work on Instagram or Twitter with the hashtag

#ATweekendproject

.