How To Redecorate Condo Without Offending Mother-In-Law?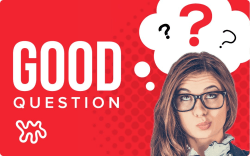 Q: I've been lucky because I moved in with my fiancé and we haven't had any large arguments or hurdles. The condo that we just moved into belongs to my husband-to-be but initially it was purchased by his parents for him and his little brother. Since his brother moved away, my fiancé has paid back the cost of the down payment/mortgage his parents first put in. Let me be clear- he's not the problem; he's open to discussing paint colors, enthusiastic about tackling home repairs, and willing to compromise on budget concerns. The real problem is his Mum; even though she has never lived with us she wants to have a say in everything...
For example, We haven't gotten around to changing the ugly, florescent overhead lights in the kitchen for our favored pendant lights because his Mum insists that they are 'new' (she had them installed when they first purchased the condo 7 years ago). I don't want to cause tension so I'm going to let those lights run their course and then change them out when they break.
However, the bigger and more pressing issues is that we have this massive albeit impressive landscape portrait of wild life, forests, and the lake covering our entire living/dining room wall from door to window, floor to ceiling (which is about 20 feet wide by 8 feet high). The old owner of our condo was a local artist and as much as it is an impressive accomplishment, it just isn't our style. I would rather paint the walls and hang vintage signs we collected from our trips to European flea markets and pictures/portraits of our family/ancestors. When we broached the subject of painting that particular wall, his mother insisted fervently that we are not to touch a thing or even put a nail to that wall.
My fiancé, who loves his Mum dearly, would rather keep the peace and say no more about the matter. However, as I feel that we are planning on living here for quite a few years and potentially start our family here, aren't we allowed to modify our home the way we like it? Don't get me wrong- my soon-to-be mother-in-law is a wonderful woman. She would slay a dragon for us if she had to, texts us encouraging words when we're having a bad day at work, and would never turn up to our door step unannounced just to check up on us. Although she is lovely, the question still remains: how do I tell her I want to paint our wall without stepping on her toes? -Sent by Scared To Offend
Editor: Oh my goodness, that is quite a conundrum. I have nothing but sympathy for the tricky family situation in which you have found yourself. Readers, how can STO and their husband decorate the home they own to their tastes without causing a rift that will ruin all future holidays, birthdays, and family gatherings? Specific scripts would be appreciated, both for when STO is speaking with their husband and when they're both speaking to the mother-in-law. My suggestions would be to invite friends with toddlers over, leave a few Sharpies lying innocently about, and then be shocked and horrified when the mural is ruined- but that's why I'm not in charge of answering Good Questions.
• Have a question for our community? Send us yours with a photo or two attached (questions with photos get answered first).