This Stylish $14 Find Solved My Biggest Problem With Wearing Masks
We independently select these products—if you buy from one of our links, we may earn a commission. All prices were accurate at the time of publishing.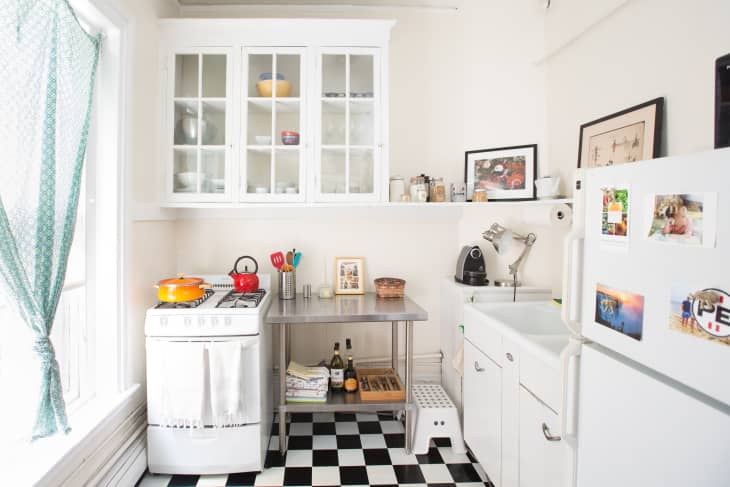 After spending almost six months sheltering in place, my boyfriend and I have this whole mask-wearing thing down pat. We have a bunch of masks to rotate through (I can't be the only one who keeps impulse-buying masks, right?) and place our used ones in a mesh lingerie bag that we throw in the laundry after wearing them. Then we store our clean ones in a plastic bag. However, the one thing we can't figure out is where to put our masks in the middle of the day.
Per CDC recommendations, we spend the majority of our time at home. That said, we do go outside to take out the trash, pick up packages, and see our friends for socially-distanced picnics. So where are you supposed to put the mask you put on to quickly take out the trash or walk the dog?
Follow Topics for more like this
Follow for more stories like this
I'm a worrier by nature and am always wary that whatever surface we place our masks on has acquired some type of dirt and bacteria since I last disinfected it. Our landlords are pretty strict about what we can and cannot do to our space, so we don't want to mount hooks and risk our security deposit. For the past few months, we've put our masks directly into the lingerie laundry bag—regardless of how long we wore them—that is, until a couple of weeks ago.
Around that time, I stumbled across these Spectrum Diversified magnetic hooks, and they have been a complete game-changer in our mask wearing routine. I know what you're thinking: "Magnets? With hooks? Groundbreaking." However, sometimes the simplest purchases make the biggest impacts in our day-to-day life. These slim, yet sturdy, hooks are large enough to hang our masks on, but they're not so large that the jut out and poke me every time I walk past them. They're sleek and modern, so they blend in pretty well with the rest of our decor, too.
Since these hooks have a magnetic backing, they can easily be affixed to a fridge. I spend a lot of my time disinfecting our kitchen, so I feel pretty comfortable keeping our masks in this spot. Plus, they also double as a convenient place to hang up those "change the dates" you're probably getting in the mail these days and notes from family members. I supposed you could also put these hooks by your front or back door, too, if it happens to be metal. That way, you'd have a visual reminder to grab your mask as you head outside.
Spectrum Diversified's hooks come in a pack of three, which is great for our WFH setup. My boyfriend and I each have a hook for our masks, and there's an extra one to hang our keys on, which is a godsend, considering we spend a good chunk of our time asking each other where the keys are. At under $15 for a set of three, they're also one of the more affordable solutions out there. I mean, these hooks are cheaper than most masks!
Not only does having somewhere to put our masks give me some peace of mind, but it's also saved me a lot of time doing laundry. The Internet is filled with plenty of other clever ways to store your masks. If you want to flex your DIY muscles, you can pick up this cute wooden style from Ondust Design and customize it with paint. Quarantining with the entire family? Maybe a hanging drying rack is more your speed. If you're looking for an easy, super affordable way to keep your masks handy though, these hooks are definitely worth a try.