This State Streamed The Most TV in 2017 & Other Stats from Hulu's End of Year Report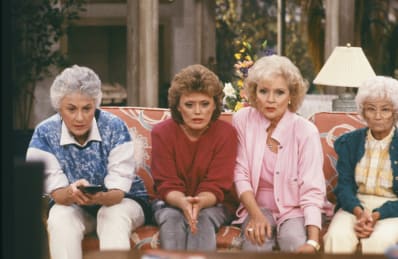 (Image credit: NBC)
With Netflix's recent report on our collective streaming habits and now Hulu's just released stats, we are certainly learning a lot about how much we binged and what we watched in 2017. According to the latter, we needed a laugh this year more than others, a decades old cartoon is still going strong, and one intrepid streamer watched 654 movies and 195 TV series this year alone.
The least surprising news from the report is the success of The Handmaid's Tale. The award winning series, based on the Margaret Atwood novel of the same name, was Hulu's number one original. On the other end of the pop-culture spectrum, South Park did huge numbers with the Hulu audience. Americans watched 107 million hours of the long running Comedy Central cartoon. They also report a rise in hours for comedies across the board, with folks watching 36% more comedy than they did in 2016.
Montana was the top state for streaming, with "most hours streamed, per subscriber" with North Dakota, Idaho, Alaska and Wyoming round out the top five. As for movies, Daddy's Home was the hit of the year with more than 12 million views.
You can deep dive into Hulu's report here if your thirst for streaming knowledge has yet to be quenched.
More streaming stories: