Hulu, Stephen King & J.J. Abrams are Teaming Up to Scare the Pants Off You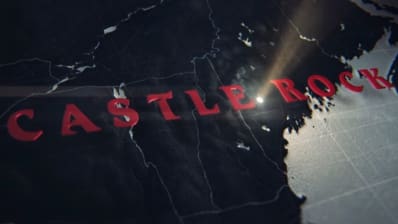 (Image credit: Hulu via YouTube)
Hulu wants to scare the pants off you. The streaming service ordered ten episodes of the soon-to-be-in-production psychological-horror drama series, Castle Rock.
Have you ever wished to see Stephen King's characters all in one place? Well, this will be the show for you. For avid readers of King's work, you already know that Castle Rock is a fictional town in Maine where many of the writer's stories are set: Cujo, Needful Things, The Shawshank Redemption, among others. The series is set to revolve around the town and the happenings that ensue.
According to Hulu and production company Bad Robot (which is J.J. Abrams' company and the one behind tv hits Westworld, Lost and Alias):
Castle Rock combines the mythological scale and intimate character storytelling of King's best-loved works, weaving an epic saga of darkness and light, played out on a few square miles of Maine woodland. Castle Rock is an original suspense/thriller — a reimagining that explores the themes and worlds uniting the entire King canon, while brushing up against some of his most iconic and beloved stories.
The teaser trailer doesn't reveal much more, except a bunch of names and places associated with the town of Castle Rock that we can assume will make an appearance in the series. Sorry, coulrophobics: it appears that Pennywise, the terrifying clown from It that ruined many a childhood, will have some part in the new show. Check it out for yourself below:
Sam Shaw and Dustin Thomason, who created and produced WGN America's show Manhattan about the first nuclear weapons, are writing Castle Rock and will serve as executive producers along with Abrams. Production is expected to begin later this year.
Seems like a big year for being scared: Netflix recently announced that its December hit, mystery thriller The OA will be back for a second season.