I Own a Timeshare — And I Don't Think They Deserve Their Bad Reputation
We
independently
select these products—if you buy from one of our links, we may earn a commission. All prices were accurate at the time of publishing.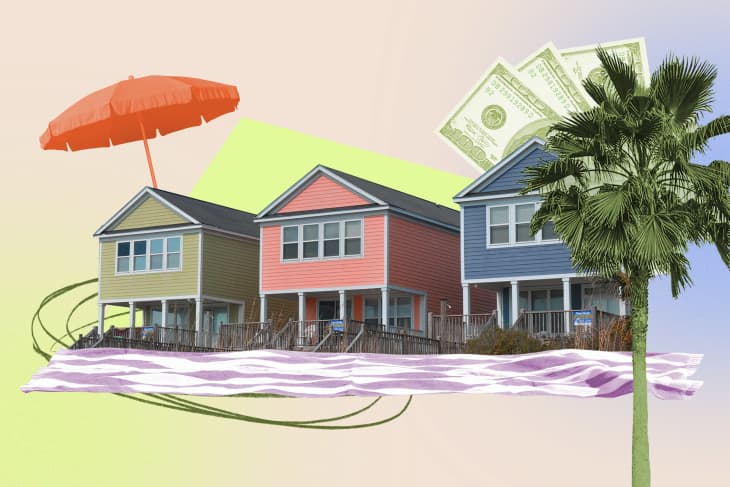 When I tell folks that I own a timeshare, my declaration is often returned with looks of bewilderment or at least a little side-eye, and I get it. Either people are unfamiliar with the term or know precisely what I'm talking about. So if timeshares are a mystery to you, let me briefly explain.
Although different types of timeshares are available, having one means committing to taking a vacation every year. Sometimes that involves co-owning a deeded unit at a specific property, where 52 co-owners each have a week of vacation. Another timeshare option is to buy an annual allotment of points that you can use to plan your annual getaway. 
Call it ludicrous or ingenious — I think it's both — but the concept of owning your vacation is interesting. Although I had heard about timeshares before, my first introduction to vacation ownership was with Wyndham in Myrtle Beach, South Carolina, where my husband and I decided to take the plunge. Although the jury is still out on whether timeshares are worth the investment, here are a few advantages of having one based on my experience.
Listening to a presentation comes with perks.
Properties often host lavish breakfasts, give away free tickets to local attractions, or offer a complimentary weekend getaway in exchange for your time attending a timeshare presentation. Over the years, my husband and I have heard a few of these two-hour pitches with various companies to get such gifts. However, the push to buy is a little strong, so if you're not ready to get a timeshare, you may want to stay away, as impulsively committing might not be the wisest decision.
Exploring different areas is a possibility.
One of the beauties of timeshares is that you can look at various properties within a company's inventory and select any destination. Then, depending on how you like to vacation, you can choose a different location each year or head back to the same area. We tend to stay on the East Coast, but we've booked our timeshare in New Bern, North Carolina (it's delightful if you've never been!) and several locations throughout Florida. Because properties tend to be near attractions or interesting towns, we've been able to explore new areas we might not have considered before.
Transferring unused points can be advantageous.
One of the potential downsides of having a timeshare is finding the time to go on vacation within a given calendar year — especially if you're trying to coordinate with family. There have been several times where I've had to transfer points on Dec. 31 to use the following year. Every company is different, but we must pay a fee to extend or move our points into a partnering timeshare. One time we booked two three-bedroom units to accommodate everyone, which was only possible because we used both our transferred points and current year points on the same vacation. Another option is to donate your unused annual points to a charity.
Owning a timeshare is an excuse to take a vacation.
Life gets busy, but the accountability of having a timeshare has caused us to be more purposeful in getting together with our families. I transferred last year's points, which now permanently expire at the end of August. Having to use or lose the previous year's points has given us the perfect excuse to plan a vacation with family at the end of the summer. Plus, we have the bonus of taking a trip near the holidays with this year's points — unless time runs out and I decide yet again to transfer them. Either way, timeshares help make vacationing a priority for us.