The Ideal Credit Score You Should Have In Your 30s
We independently select these products—if you buy from one of our links, we may earn a commission. All prices were accurate at the time of publishing.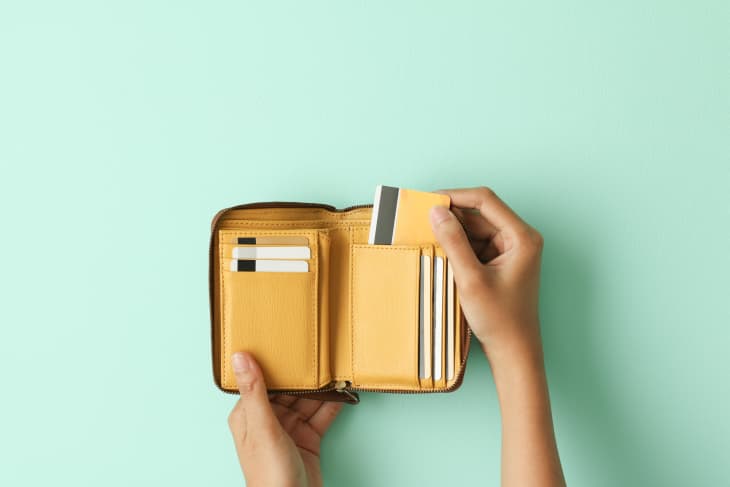 Building credit poses the ultimate Catch-22: You need credit to get credit. So, much of your 20s is spent proving you're credit-worthy, slowly increasing the limit on your credit cards or, if you went to college, making consistent, on-time payments toward your student loans.
Follow Topics for more like this
Follow for more stories like this
Meanwhile, acts of financial responsibility, like paying your rent on time each and every month, doesn't usually get automatically reported to the credit bureaus, so you're not likely building your score that way. 
Really, there's no uniform answer. A 30-year-old in the suburbs, for instance, may have had multiple car loans and a mortgage helping her build credit over the past decade while you may live in a big city, where it would be impractical to have a car, and housing prices are outrageous and the only thing being reported to the credit bureaus is a credit card or two.
But, if we're talking in terms of averages, the average credit score for those who are in the 30 to 39 age bracket is 673, according to a report from Experian, one of the three major credit bureaus. This is considered a "good" score. It's slightly higher than 662, which is the average for those in their 20s, but lower than 684, which is the average score of people in their 40s. Those in the 60 and up cohort have the highest average scores of 749. 
Credit scores tend to go up with age. That's because two major factors affecting your credit take time: A history of on-time payments makes up 35 percent of your score and length of credit history makes up another 15 percent, according to FICO, a popular credit scoring model. Think of it as giving your credit score time to simmer.
Focusing on credit score ranges as opposed to reaching a set number is also an important approach to your credit, says Rod Griffin, Experian's Director of Consumer Education and Awareness. 
FICO states their scores uses the following ranges: 300–579 poor; 580-669 fair; 670-739 good; 740-799 very good; and 800-850 exceptional. 
"Generally, your ability to access the best rates and terms will depend which score band you fall within, not what your actual score is," Griffin says.
So, someone with an exceptional 740 credit score will still get the same rates as someone with a perfect 850 score.
If you're looking to increase your score and move into the next score range, here are some expert-approved tips: