Ideas for Creating a Less Obtrusive Office in Bedroom?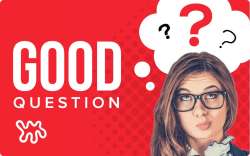 Q: We have a large master bedroom. My husband likes to work in the sitting area of the room, and I'd like to try and make this work. I'd like him to have a nice space to work, but I'd also like to be able to sleep and to possibly close it off a bit (without closing him out). I would love advice, from what furniture to purchase (a desk or built-in desk) to how to make the spaces separate and yet cohesive. Thank you for your time. -Sent by Lauren
Editor: That's a great question, especially since the glow of a computer screen and the sounds of typing can be surprisingly intrusive. I, for example, have been informed that I type "very aggressively," so I would hate for anyone to have to try to fall asleep while I'm clacking it up. Readers, how can this couple incorporate the office into the bedroom harmoniously, and how can they best separate it a bit?
• Have a question for our community? Send us yours with a photo or two attached (questions with photos get answered first).