IKEA's New Air Purifier Looks So Sleek You'll Barely Notice It's There
We
independently
select these products—if you buy from one of our links, we may earn a commission. All prices were accurate at the time of publishing.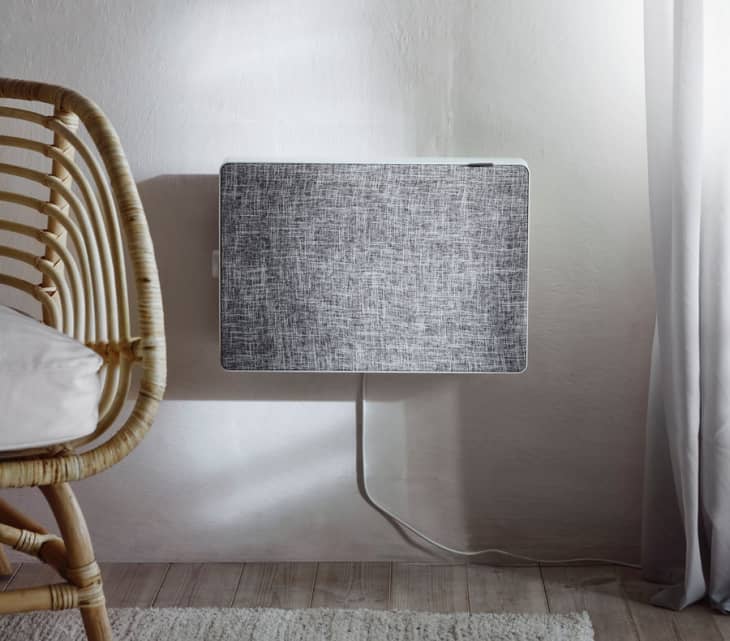 When it comes to keeping homes hygienic, you can clean the floors, counters, and bathrooms, but sometimes fail to make sure that the air we breathe should be spotless, too. IKEA wants to change that with its latest product, FÖRNUFTIG.
The indoor air purifier will help reduce air pollution at home through a filter system that can remove big particles like hair and dust, as well as smaller particles such as pollen and unpleasant odors. The device is designed to be able to improve the air quality of a 10 square meter room.
It's also designed for easy use. Turn the dial to activate it, then choose the desired fan speed. It can consume anywhere between 2.5W and 19W, making it a low-cost solution to keeping the air around you free of harmful allergens and irritants.
Also worth noting is its sleek, minimalist design. While some air purifiers look like clunky gadgets, what with their plastic surfaces and visible buttons, the FÖRNUFTIG was made to blend seamlessly into the background to reduce visual clutter around the apartment.
The product is one of many initiatives IKEA is pursuing to make its business and its customers' homes more sustainable. Alexandra Audrey Galef, Sustainability Development Leader IKEA of Sweden, said: "We know that there is no single solution to solve air pollution. We work long term for positive change, to enable people to live healthier and more sustainable lives."
IKEA's FÖRNUFTIG will be available in China this month, with stores in other countries to follow in February 2021.