IKEA's Digital Museum Lets You Browse Its Catalogs and Designs Going Back to the 1950s
We independently select these products—if you buy from one of our links, we may earn a commission. All prices were accurate at the time of publishing.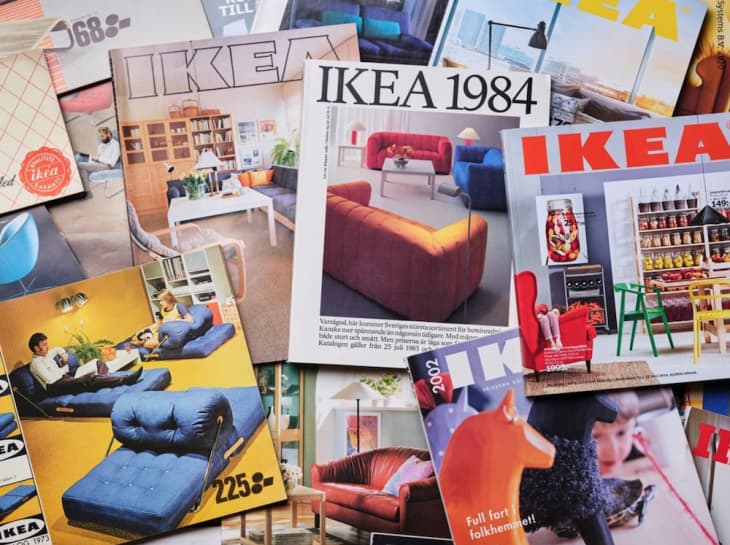 With travel restrictions still in place, IKEA is now making it easier to visit their museum in Älmhult, Sweden, by bringing their collections and exhibits to the public virtually.
Follow Topics for more like this
Follow for more stories like this
Earlier this month, the company launched IKEA Museum Digital, a new platform that's said to contain the most extensive online source of knowledge and facts about the brand. There, guests can learn about the history of IKEA, starting with more than 100 editorials, short documentaries, and interviews about its founder Ingvar Kamprad and how he grew a small fledgling business into a global home furnishing giant with more than 210,000 employees and 456 stores in 61 markets around the world.
"Many of the stories reveal the inner workings of IKEA and have never been shared publicly before," said Jutta Viheriä, Strategic Initiatives Leader at IKEA Museum. "Whether it's about a triumph, a great mistake, a dangerous adventure, or a revolutionary collapse — we have done our best to tell it like it was."
Equally interesting is a nostalgic tour of its catalogs through the ages. There, you'll be able to see products that date as far back as 1951, and as recently as 2021. Taking a look at 70 years' worth of catalogs, you can learn a lot about how their design philosophy has evolved from decade to decade.
"A true wonderland for everyone who's just remotely interested in design and product development," the company said.
IKEA Museum is accessible any time, any place — no need to leave the safety of home. "It's a fantastic opportunity for us to share the vast and vibrant history of IKEA, both with regular visitors and people who haven't yet had the opportunity to travel to Älmhult physically and visit IKEA Museum at the heart of IKEA," added Viheriä.